Two men were injured in a collision this afternoon [Aug 11] at the junction of Ord Road and Cobb's Hill Road in Paget, and have been transported to King Edward Memorial Hospital for treatment.
A police spokesperson said, "Around 12:30 pm on Saturday 11th August, police and other first responders attend a report of a three vehicle collision which occurred at the junction of Ord Road and Cobb's Hill Road in Paget.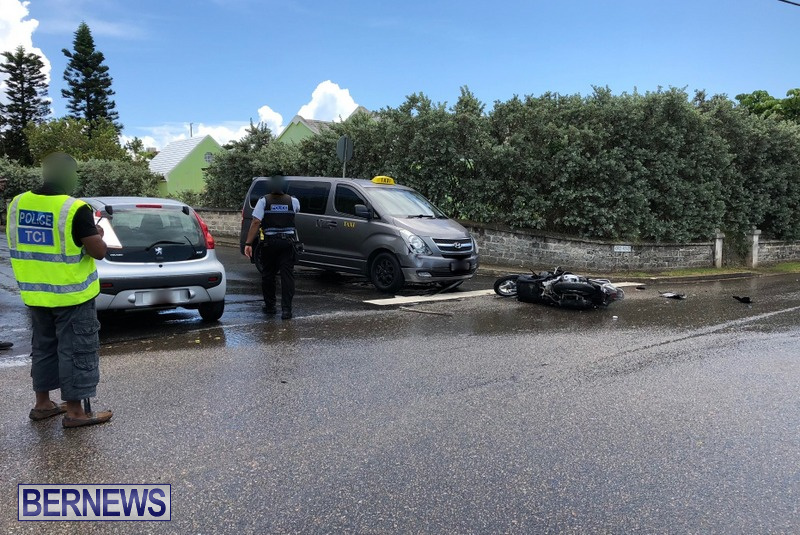 "Initial information suggests that two men on a motorcycle were traveling west along Ord Road when they were involved in a collision with a private motorcar, which was headed south from the Cobb's Hill Road junction. As a result, the motorcycle was thrown into the path of a taxi which was stationary on the opposite side of the junction.
"Both men on the motorcycle were transported to KEMH for treatment. The extent of the passengers injuries is not known at this time, however the rider is being treated for suspected head injuries. Occupants in the other two vehicles were not injured.
"The scene is presently being processed by traffic accident investigators. We would like to ask the public to avoid the area if possible.
"Traffic from the east is being diverted onto Harvey Road, with traffic from the west being diverted onto Dunscombe Road, Paget."
Read More About
Category: Accidents and fires, All, News