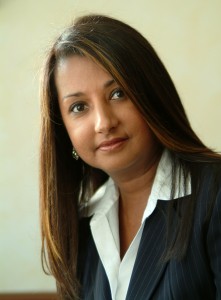 Colonial Group International [CGI] is sponsoring a weekend of health-themed events on January 25th and 26th, where medical professionals and members of the public can take advantage of free educational and wellness-focused opportunities.
The events will be hosted by the Bermuda Heart Foundation, and will feature lectures and presentations by leading medical specialists from NewYork-Presbyterian Hospital.
Kicking of the weekend on Friday [January 25th] is a presentation by Lourival Baptista-Neto, MD, a specialist in Child And Adolescent Psychiatry.
The presentation is titled "ADHD: Truth, Myth & Management". Parents, teachers and anyone interested in learning more about this condition are encouraged to attend. The event will take place in the Trudeau Ballroom [formerly the Fairmont Gold Lounge] at the Hamilton Princess Hotel at 5:30pm.
The main event – 'The Future of Medicine Series' – will also take place at the Hamilton Princess, and will commence at 8am on Saturday, January 26th in the Victoria Ballroom.
CGI's CEO Naz Farrow [pictured] said: "This is the eighth year that we have sponsored this event, which brings together health professionals to discuss the latest advances in modern medicine."
Simone Barton, Bermuda Heart Foundation CEO, said: "NewYork-Presbyterian is one of the most respected hospitals in the United States, and we're excited to bring in four of their most accomplished specialists to give local medical professionals an opportunity to earn Continuing Medical Education [CME] credits."
Speakers at the conference will include Dr. Christopher Irobunda [Cardiology], Dr. David Surer [Nephrology], Dr. Paul Lee [Internal Medicine] and Lourival Baptista Neto, MD [Psychiatry]. Each will discuss the most recent developments in their respective medical fields as practiced at NewYork-Presbyterian's Columbia and Cornell-Weill campuses.
Dr. Irobunda is a visiting cardiologist who practices out of the CORE Heart Health Center on Chancery Lane.
The CME "Future of Medicine" Series enables local medical professionals to earn up to 12 credits to fulfill their annual education requirements. 4 credits will be available on the day of the conference, and the rest will be available through a NewYork-Presbyterian online credit course. These final 8 credits will only be available to those who attended the event.
The conference takes place on Saturday, January 26th at the Hamilton Princess starting at 8am. To register for this or for the ADHD presentation on Friday, January 25th, call The Bermuda Heart Foundation at 232-2673.

Read More About
Category: All