The City of Hamilton's Wheelie Bin project continues to process applications for bins at a steady pace. Already in 2019, approximately 150 bins have been distributed to retailers, restaurants, residents and other tax-paying businesses in the City.
"With the spate of rat sightings in Hamilton last year, the City reminds the public that proper disposal of refuse plays a key role in maintaining cleanliness and reducing the attractions for vermin," a spokesperson said.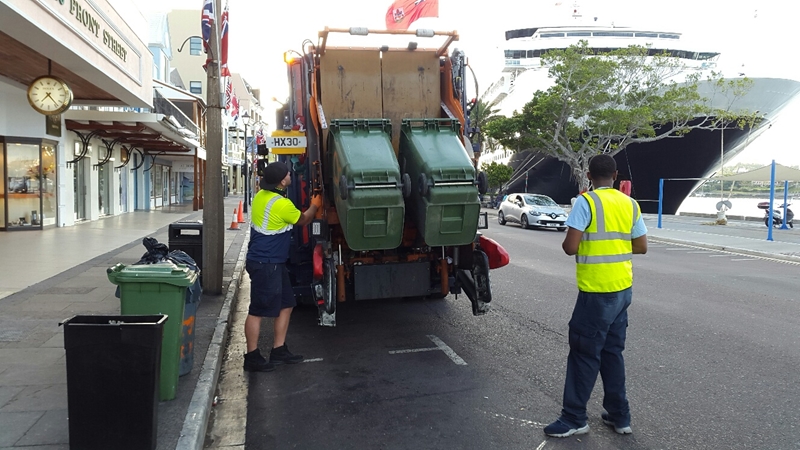 "The City would like to further remind the public that there are policies and procedures in place to control how refuse is collected in Hamilton. By adhering to the stated collection times, exercising correct use of the wheelie bins and using general common sense when disposing of trash, a resulting sanitary and orderly City can be achieved that will benefit all.
"Many of the City retailers and restaurants have already taken advantage of the wheelie bins but the City extends another call out for those that have not yet applied for a bin[s] to do so. Wheelie bins will be made mandatory in the near future so businesses are urged to plan ahead and apply. As an incentive, the City is offering the first wheelie bin for any business free of charge.
"Those businesses currently using wheelie bins are reminded that all of their refuse should go into the bins, trash bags should not be left on the sidewalks. The City currently has four different sizes of wheelie bins available and also offers blue recycling bins.
"For the Wheelie Bin application please contact the City at dbean@cityhall.bm or call 292-1234 ext.203. A Garbage Collection schedule can be downloaded from the City's website."
Read More About