[Written by Chris Famous]
One of our challenges as a country is that many of our fellow Bermudians are either unemployed or underemployed.
At the same time employers are seeking work permits for thousands of guest workers. Some are doing specialist jobs in IB or healthcare that not enough Bermudians are not qualified for.
However, the reality is that many of our guest workers are doing skilled trade work that Bermudians traditionally have been masters at.
Professions such as, but not limited to; Auto mechanics, Masonry, Carpentry, plumbing and AC repair are now predominantly populated by persons on work permit vs. born Bermudians.
There are a host of reasons for this including; persons not wanting to learn these trades, perceptions that these trades are not high paying jobs or just a societal shift towards white collar employment.
The net result is that we find ourselves in a situation that is not sustainable.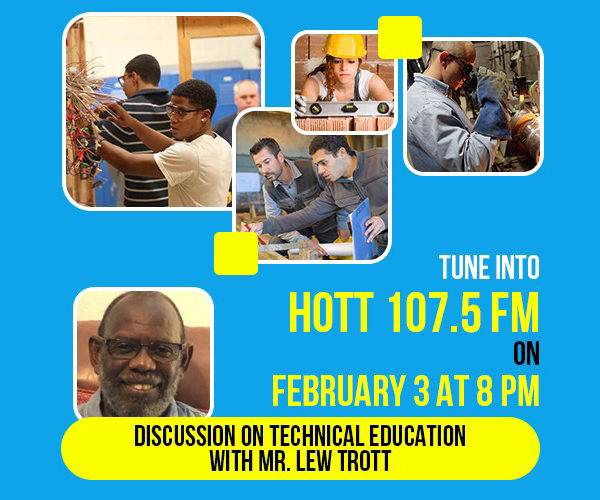 As such it is easy to identify the challenges, where the rubber meets the road is that we have to collectively point to viable solutions. The first step in this campaign is to have persons willing to enter these job fields.
Without willing persons, we will remain on a downward trajectory when it comes to the number of Bermudians who have technical skills.
The second step is to be able to train these persons in any number of trades.There will be different avenues of how this can be achieved.
For some, it means being exposed to the trades by the tried and tested centuries old method of working with a master trades persons as apprentices.
For others, it may mean taking up technical studies whilst in high school or Bermuda College.
Interestingly enough, for the mature, 25 year old plus, segment of our population it will mean learning a new profession.
There will be those who differ on the approach, yet will hastily agree on the need. The key thing is that we begin to get persons interested in what is available and on the path towards learning those trades.
This week Sunday February 3rd at 8pm please tune into "Orders of the day" with Host Kim Swan.
We will be hosting the first in a series of discussions on the way forward to get more Bermudians, of all ages, interested and qualified in various technical trades.
This week we will have as our guest, Mr. Lew Trott, a well known Bermuda Technical Institute Alumni and public educator who has been a lifelong advocate of Technical Education.
We will discuss his experiences and some of the ways to produce our next generation of Bermudian trade persons.
So tune into " Orders of the day" this Sunday February 3rd at 8 pm on Hott 107.5 FM The number to join the conversation in 292-1075
– Chris Famous, a PLP MP, can be contacted via email at Carib_pro@yahoo.com or Whatsapp 441-599-0901
Read More About