Greenrock has confirmed that Earth Hour will take place on Saturday, March 30th from 8.30pm – 9.30pm on the North Lawn in Dockyard.
A spokesperson said, "There are 30 days until Earth Hour which takes place this year on Saturday, March 30th from 8:30 – 9:30pm. Greenrock is pleased to confirm that with the support of the Earth Hour Council, which includes representation from Government, WEDCO, BELCO, Corporation of Hamilton, Corporation of St. Georges, BE Solar and the Chamber of Commerce, participation in the symbolic 'lights out' activity will take place in numerous locations throughout the island to show the world that Bermuda supports action on climate change.
"The goal of our Earth Hour Campaign is to inspire action by celebrating achievements whilst raising awareness about products, services and behaviours that lead to more sustainable practices in our everyday lives. Last year our campaign focused on reducing plastic pollution and this year our theme is energy efficiency. Therefore, we will be sharing information and ideas about engaging new thought processes and technologies that consume less energy and ultimately reduce our costs.
"Even as a small island our example can reach the four corners of the earth. Individually we can inspire the people around us and collectively we can influence the world. With that in mind we encourage the entire community to support the efforts of our council by turning off unnecessary lights during Earth Hour at your place of business and your home.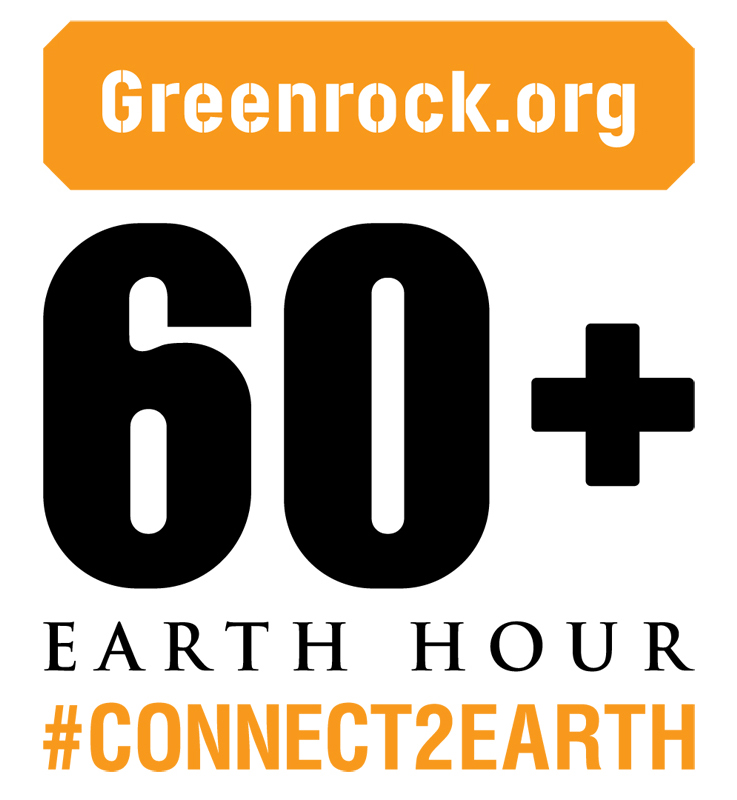 "Thanks to our hosts WEDCO, on Saturday, March 30th our Annual Earth Hour Celebration will be take place on the North Lawn in Dockyard. This year the event will include an number of activities for the community to take part in, such as, an expo featuring energy efficient technologies, a 25K Family Bike Ride highlighting electric assisted cycles, a 5K Fun Run, our signature 5K Glow Walk and Glow Flow Yoga during lights out.
"Extra ferry services will be available between Hamilton and Dockyard throughout the course of the event and registration will be available on Monday, March 4th. More details information about the various activities will be made available in subsequent media releases and all details will be on our website www.greenrock.org.
"We are very thankful to the support provided by everyone on the Earth Hour Council and we look forward to the public's continued support of our campaign."
Deputy Premier and Minister of Home Affairs Walter Roban said, "Earth Hour is a time to stop and think about our environmental responsibilities as individuals and as a community, both locally and on the global stage. I encourage everyone to participate in Earth Hour and to examine the sustainability of our lifestyle.
"At the Ministry of Home Affairs, we strive to provide a balance between development and the conservation of Bermuda's natural environment. I would like to take this opportunity to thank Greenrock and its supporters for taking the lead on championing climate change issues in our community."
CFO Kent Bascome said, "I am delighted that once again the West End Development Corporation is able to support this very important event. I also want to take this opportunity to thank Greenrock for helping to make sure the issues surrounding the environment stay at the forefront of our minds.
"It seems like not a day passes that we do not hear more about the devastating impact of climate change. As the CFO of WEDCO, I am very proud of the efforts our team continues to put into developing sustainably. Since my last opportunity to showcase our efforts we have:
Successfully established and implemented a recycling program.
We have installed LED lighting throughout Dockyard streetlights to save energy
We have installed charging stations for electric cars.
We have successfully maintained and upgraded our wastewater treatment facility, which is a full tertiary treatment plant of world standard. Treated water is reused for irrigation and flushing resulting in considerable savings of potable water. [30k per day]
We have expanded the capacity of our reverse osmosis plant to 500,000 gallons of water per day.
And we are installing solar energy production to a total capacity of 520 kw for internal use. The power being generated is being directed to our Waste Water Treatment Facility, our R.O water production and our primary water pumping station. This project was designed specifically to lower our electricity costs and to reduce the usage of energy generated by fossil fuels.
"Hosting Earth Hour continues our commitment to sustainable development and our aim to continue to work towards being as 'green' as we possibly can. While not normally publicized, WEDCO has and continues to be a leader in this initiative. Therefore, I encourage every person and company to change just 1 item in their normal lives and it will have a profoundly positive impact on sustaining and improving our environment. Together we can make a difference."
A Corporation of Hamilton spokesperson said, "The City of Hamilton is pleased to recognize and support the continued initiatives of the Greenrock organization regarding Earth Hour in Bermuda. The City is proud to promote the global effort to recognize the urgent need for energy conservation.
"The City will do its part to safely "turn the lights off" in the City. The street lamps on Front Street and those surrounding City Hall and City Hall grounds will go dark as will the City parks and we thank BELCO and our crews for their assistance to make this happen. We can assure the public that no traffic lights will be affected during Earth Hour.
"Over the past few years the City has made a more concerted effort to be greener. We've changed the bulbs in City offices and properties as well as the street lights to LED, recently installed the largest solar panel project in the City that will contribute to the running costs of the City Works Depot and identified other locations for future solar projects.
"We are researching an eventual move to an electric fleet of City vehicles, we've moved to a paperless system for our Board agendas and meetings and are currently making use of online applications, again reducing the need for paper. We also have plans for an upgraded sewerage system that will greatly improve the waste product that is sent to the outfall.
"We encourage all City tax-payers, be it restaurants, retailers, businesses or residents to all do their part to reduce their consumption during Earth Hour, by switching off non-essential lighting. We are all responsible for the state of our planet and it is up to each and every one of us to do our part to make a difference."
A Bermuda Chamber of Commerce spokesperson said, "The Bermuda Chamber of Commerce is pleased to support the efforts of Earth Hour in 2019, focusing on Energy Efficiency. We encourage all of our members and other businesses around the island to 'go dark' from 8:30pm – 9:30pm on Saturday 30 March, by turning off power in your buildings or simply darkening your windows in support of sustainability.
"We also encourage restaurants, especially our restaurant division members, to creatively embrace Earth Hour by hosting special activities such as intimate candle lit dinners for patrons to observe the occasion while remaining in operation."
A BE Solar spokesperson said, "Efficiency is the theme of this year's Earth Hour which is at the heart of BE Solar's vision, which is first and foremost: an efficient Bermuda, powered by affordable renewable energy. At BE Solar our mission is to provide the highest quality energy solutions accessible to all.
"We hope all of Bermuda can get behind Earth Hour and what it represents. It is a great opportunity to pick up free energy saving education and to show the collective power to make positive change."

Read More About
Category: All, Environment