The "Supporting Fair Immigration Reform" group have expressed concern "with the lack of progress being made in regards to immigration reform."
A spokesperson said, "The individuals behind the 'Supporting Fair Immigration Reform' Facebook group and our members would like to express concern with the lack of progress being made in regards to immigration reform.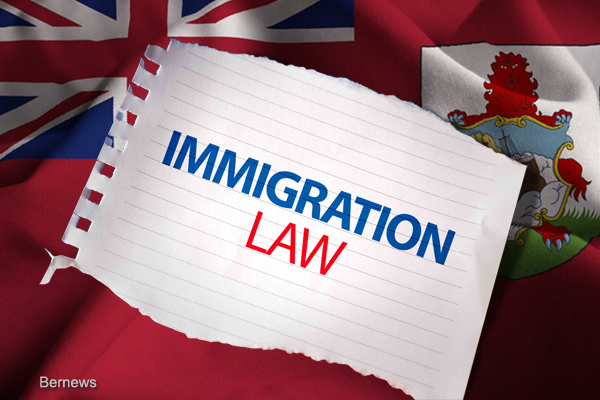 "In January, the Minister of National Security Wayne Caines advised the public that the latest report from the bipartisan Immigration Reform Group would be considered by the Cabinet. He also provided a timeline of July 2019 to have the key elements of immigration reform debated and passed in the House of Assembly. This deadline has also been repeated by other PLP MPs.
"As of today, we have yet to hear what the Government's plan is for immigration reform other than looking at the categories of work permits. If the Minister expects to keep his word and have the key elements passed by the end of this parliamentary session, it should be public knowledge by now of what is expected of immigration reform especially if there is to be public consultation. All that is ever mentioned is that they are in the consultation process.
"Consultation seems to be where immigration reform has stood for years. In 2016, the first consultation group was put together. Now in 2019, we are still in the consultation process. There is only so much consultation that can take place before our leaders need to commit to resolving an issue. Endless consultation on the same topic and ideas will become repetitive and contributes nothing to advancing the debate. If we do not move on from consultation there will never be a resolution.
"As we come closer to the end of this legislation session and with the activities being planned to commemorate the arrival of Portuguese immigrants, we would have expected by now that this Government would have made much more progress on immigration reform.
"This promise was a part of the Government's electoral platform. The best way to honour this community is to embrace substantive action on such an important policy file. It is surreal that the Government can mark a holiday to celebrate a group of immigrants but fail to expeditiously resolve the issue of divided immigration status within families, which affects that very community so disproportionately. This holiday for many Portuguese is seen as a consolation prize when it should be a celebration of their inclusion into our Bermudian community.
"We once again implore and urge the Government to fulfill its own stated promise of comprehensive bipartisan immigration reform to correct the injustices and divisions that exist within many families in Bermuda and to not let this holiday pass without concrete action."

Read More About