Against the backdrop of what weather forecasters say will be an "average hurricane season," the Minister of National Security and Emergency Measures Organization Chair, Wayne Caines, recently convened an Emergency Measures Organisation [EMO] meeting to "review Bermuda's disaster preparedness."
"The public will know that hurricane season is from June 1 through November 30. This season, there is a projected 9 to 15 named storms, including seven hurricanes, three of which could turn into major hurricanes, ranging from category three to five," a spokesperson said.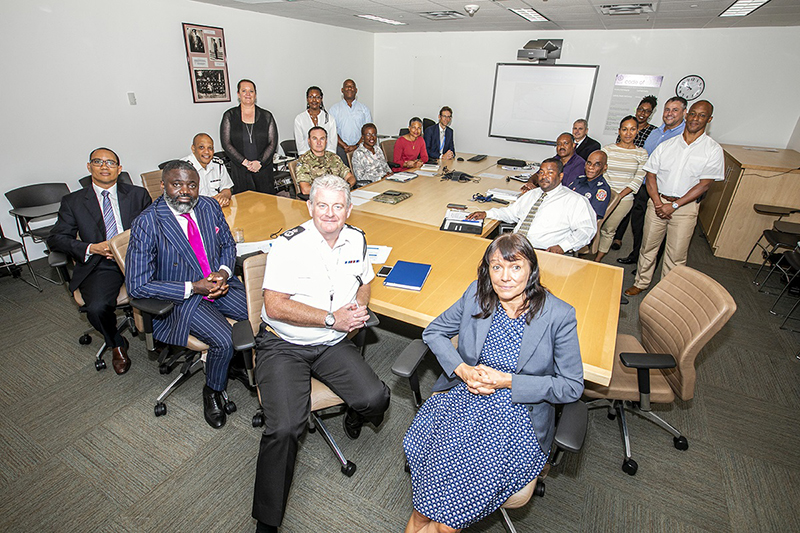 "Also in attendance at the meeting was Deputy Governor Alison Crocket, Police Commissioner Stephen Corbishley, and key representatives from the Royal Bermuda Regiment, the Bermuda Police Service, the Bermuda Fire & Rescue Service, The Disaster Risk Reduction and Mitigation Team, the Ministries of Public Works, Health, Tourism and Transport and other senior government officials and representatives from private sector organizations such as BELCO and the Bermuda Weather Service.
"Issues discussed included ensuring that Government and relevant agencies are in step with emergency guidelines and prepared in the event of a serious storm or hurricane."
Minister Caines said, "We have already seen the first tropical storm of the season in Sub-Tropical Storm Andrea, which was a potential threat to Bermuda on the 21 and 22 May."
"With that said, it is critical that all public and private sector agencies are able to effectively communicate and coordinate our efforts in the event of a storm. The key massage for residents, is to be prepared in advance of a storm."
Read More About