News that CedarBridge Academy students donated to the Salvation Army food drive, Bermuda's football team defeated Guyana by a score of 1-0, Pria Lewis was awarded the Deloitte Scholarship, and Sara Schroter Ross achieved Chartered Director status were all some of the positive news stories from the past week.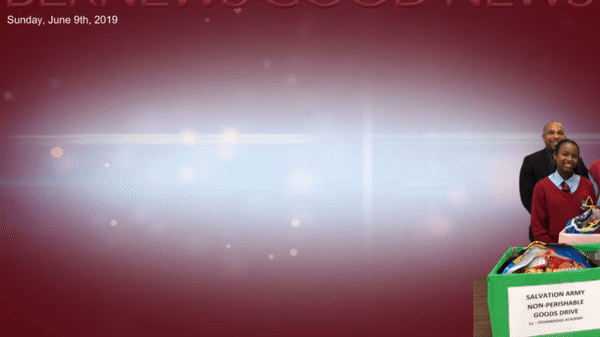 In additional good news, Adam Hall was selected for the South Atlantic League All-Star Game, Dante Leverock was named the Sligo Rovers Player of the Month, the Bermuda Day Half Marathon Derby awards were presented, Madison Quig was awarded the Chubb Charitable Foundation Robert Clements Scholarship,  and Bermuda College culinary arts student Tremayne Bailey is taking part in an 8-week internship in Ghana.
We also posted various community photo galleries, including coverage of Men's Futsal League action, the sixth annual Clyde Best Golf Tournament, Bermuda's football team training for the Gold Cup, the 18th annual Alpha Beautillion, and the Top 10 Bernews "Photos of the Day" for May.
In an effort to highlight some of positive news happening in our community, we supplement our standard morning and evening email newsletters with a special Sunday "Good News" email newsletter edition, and also produce a highlight video and article which strictly focuses on the positive news about Bermuda and Bermudians from the past week. You can sign up to have the free newsletter delivered via email here, and/or access the links below.
In addition, for those who like positive news, please feel free to visit our sister site ForeverBermuda.com, which seeks to showcase uplifting Bermuda news and visitor related services, or BermudaCovers.com, which offers an array of free Facebook and social media cover images, graphic designs and videos to assist you in showing off your Bermudian pride on social media!
Links to some of the 'good news' from the past week are below:

Read More About