Warwick Academy announced their recent examination results from their graduating Class of 2019, with the school achieving a 100% pass rate across the IB Individual Subjects, and 95% of the IB Diploma students passing the programme.
"Students were able to choose from 3 different pathways offered by the school – the International Baccalaureate [IB] Diploma Programme; the IB Individual Subjects programme; and the Business & Technology Education Council [BTEC] vocational programme," the school said. "Each of these pathways allows them to reach their preferred University/College or career.
"In keeping with the success of previous years, 95% of the IB Diploma students passed the programme with Conor Hay the top performer scoring an outstanding 43 out of 45 points. The schools average Diploma point score of 31 is again above the world average of 29.
"The school achieved a 100% pass rate across the IB Individual Subjects with Georgia Roberts the top performer in this pathway.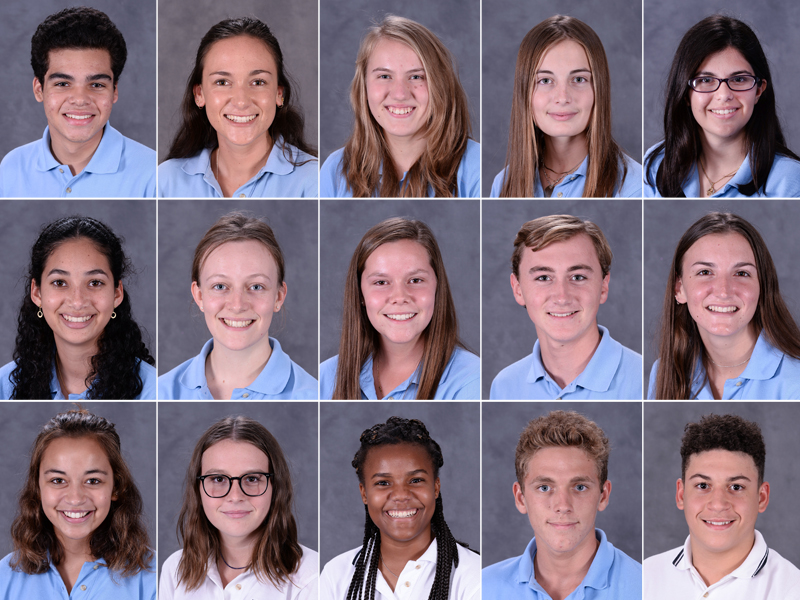 "The BTEC pathway also produced a 100% pass rate with top student Zebedee Wakely achieving a D*D* [distinction] in the Diploma Sport course. This is a tremendous result as this course [which is equivalent to 2 A-levels] was achieved in conjunction with 18 points in three IB Individual Subjects."
In announcing the results Principal Mr. David Horan said: 'We are very proud of the achievements of all 56 students in the Class of 2019. We know they leave the school well prepared and we look forward to following their progress. A lot of hard work goes into preparing students for their examinations and we would also like to thank our staff who have gone above and beyond.'
He continued: 'With our commitment to developing well rounded students, the Class of 2019 have excelled not only in their academic pathway of choice but in a number of other areas such as Sports, Music, Drama, Leadership and Community Service. This was evident in the recent Bermuda Outstanding Teen Awards where Warwick Academy students from this class were recipients of 7 awards.
"In addition, the schools personalised approach to University admissions has ensured they will be heading off to a wide range of top universities predominantly in the UK, Canada and the USA, prepared for what lies ahead.'
Top Performers
IB Diploma [34 points or more]
Conor Hay – 43 points
Macy Aicardi – 40
Kirsten Maske – 38
Mika Woods – 37
Chiara Marshall – 36
Naomi Proctor – 35
Louise Crawford – 35
Katrina McPhee – 34
Jude Moseley – 34
Isabelle Perry – 34
Maya Yates – 34
IB Individual Subjects
Georgia Roberts – 27 points
Niara Simmons – 26
BTEC
Zebedee Wakely – D*D* [Distinction]
Steven Camara – M [Merit]

Read More About