Jamie Cousins rode to victory in the Bermuda Bicycle Association's Winners Edge Road Race.
Cousins claimed the Adult A Division title with a time of 47:47.705, Mark Hatherly finished second in 47:53.616 and Domonique Mayho crossed the line third with a time of 47:55.869.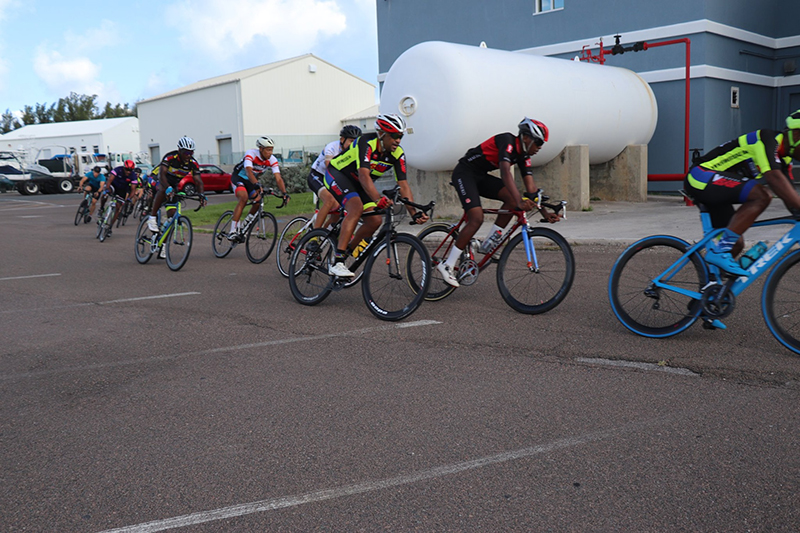 Wouter Aarts won the Adult B Division with a time of 48:19.093, Liam Flannery crossed the line second in a time of 48:19.196 and Clifford Roberts finished third clocking 48:49.959.
With a time of 38:57.930, Anthony Smith won the Adult C Division race, with Wayne Scott finished second with a time of 38:57.935 and Mark Lombardi finished third clocking 38:58.459.
The full BBA Edge Road Race Results follow below [PDF here].

Read More About