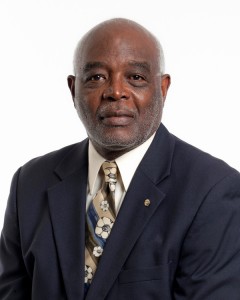 The Acting Minister of Health Neville Tyrrell has reiterated the Ministry of Health's call for the public to review the proposals under the Bermuda Health Plan 2020.
Calling the public input 'essential', Acting Minister Tyrrell urged the public to use this opportunity to provide feedback using the Citizen Forum on the Bermuda Government website, www.gov.bm/healthplan
Acting Minister Tyrrell said, "The proposed Bermuda Health Plan that we have drafted for public consultation aims to address how we can move from sick care to a wellness [prevention] model.
"The Plan includes access to doctors, home care services and basic coverage for medicines, dental, vision and overseas care. But what is out for consultation is a draft for everyone to give feedback on. We want the community's voice to determine what our future health plan should be."
Acting Minister Tyrrell added: "This basic plan is designed to help make us healthier and will result in real savings to individuals. The Bermuda Health Plan would replace the current Standard Health Benefit and we estimate that the sample "mock" plan that has been drafted could be provided for $514 a month for adults and $178 for children.
"This would be $257 each, when shared between employer and employee. A family of four could save more than $8,000 a year and have reduced out of pocket expense in co-pays for doctors' visits. With affordable access to care under this new plan we can offer coverage for screening, early intervention and proper management of chronic diseases like asthma or diabetes. We are encouraging all Bermuda residents to take time to review the comparisons plans."
"Your ideas, suggestions and contributions will help us to design a truly useful basic health coverage. The Plan comparisons for individuals, families, one- child and one adult, and children are all located on the website which includes a direct link to the Citizens Forum."
The plan comparisons follow below [PDF here]

Read More About
Category: All