Bermudian producer-director Bayard Outerbridge's award-winning debut has been included in a prestigious Swedish film festival's special programme on the physical and political barriers that divide people.
Machsom, the Hebrew word for "checkpoint", won one of the top prizes at the 2013 Bermuda International Film Festival and went on to collect laurels at other events on that year's festival circuit.
The 24-minute film tells the story of a conflicted young Israeli soldier stationed at a border crossing between his country and the Arab West Bank territory during the 1980s Palestinian uprising.
In Machsom a young Israeli soldier stationed at one of the most dangerous checkpoints in the West Bank wants to be a pacifist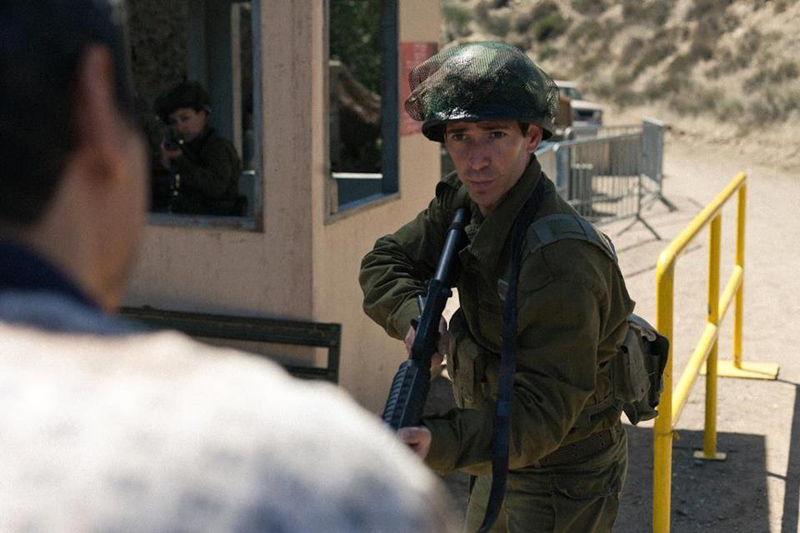 Machsom will screen at the Uppsala International Short Film Festival being held between October 21-27.
The festival is presenting a sidebar of five films, including Machsom, to highlight the fact that 30 years after events which led to the fall of the Berlin Wall the world is once again going through a period of enforced separation between peoples.
The films featured in the programme titled "Walls: Guarding the Wall" all touch on both the concrete and metaphorical barriers which existed in the 1980s.
"Today, walls are once again being built in Europe and in other parts of the world," says the festival programme. " … Can we analyse the world of 30 years ago through cinema? What are the paths that have led us here, and can films help us better understand today's world?
Trailer for the 2013 Bayard Outerbridge-produced short film Machsom
"These [are] films that shed light on what the world was like back in the 1980s, what happened then, and what it is like to live in a world of new walls and fence ."
The annual Uppsala International Short Film Festival is the premier showcase for short films in Sweden, screening more than 300 productions every year as well as holding lectures and seminars on cinema-related topics.
Uppsala was the birthplace of that country's poet laureate of cinema, Ingmar Bergman, and his most popular film, 1982′s Fanny & Alexander, was shot on location there.
You can read more about Mr. Outerbridge's film and the "Walls: Guarding the Wall" programme at the festival's website here.

Read More About
Category: All, Entertainment, Films/Movies, News