An early-career journalist's article has been published in the Japanese edition of the popular American weekly news magazine, Newsweek.
Lakshmi Magon, 24, recently graduated with a post graduate certification in global journalism from the University of Toronto. During this certification, she submitted free-lance work to several media outlets including The Canadian Press, University Affairs and the Toronto Star.
Ms. Magon said: "When I finished my certification, the first thing I wanted to do was to come back to Bermuda, to serve the island with the knowledge I had acquired."
"It was a complete surprise to be published internationally in such a respected magazine as Newsweek, but I'm proud to be a Bermudian writer, writing on such a global scale."
Ms. Magon's article with Newsweek came after she had an article titled, "Mindfulness moves beyond self-help to build community connections", published in news outlet, The Conversation.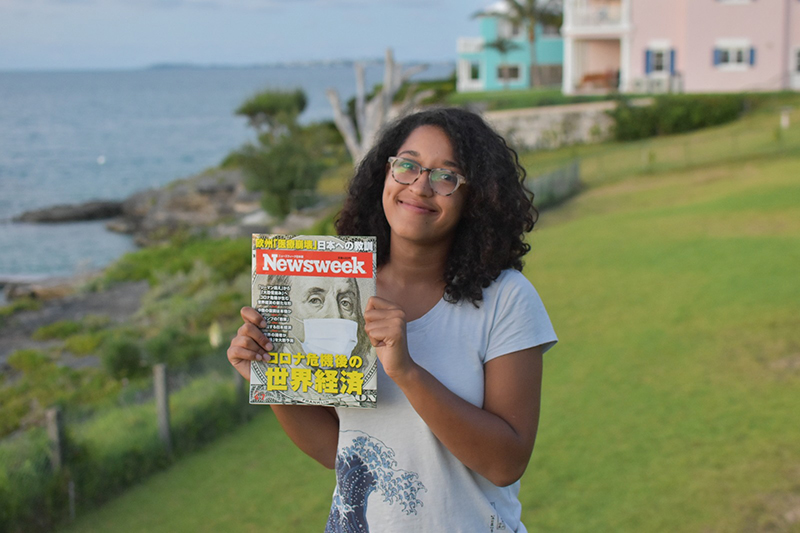 She was contacted by a representative from Newsweek Japan, who sought to translate and publish this article due to its relevance with a Japanese audience.
She said: "I was actually made aware of mindfulness through some programs I'd heard about happening in Bermuda. I'm passionate about helping the wider community of Bermuda, and anything that helps to form a coherent community is something I want to feature in my writing."
During her post-graduate certification, she became aware of how her scientific background could be used to advocate for her community. She graduated with a biotechnology degree from the University of Edinburgh in 2019.
"After that, I didn't really know how to take the science I'd learned about and help the Bermudian community." she said, "Science journalism and writing seemed like the perfect way to distribute information towards people who really need it."
Ms. Magon would like to work in science communication and journalism in Bermuda in the future, to continue serving the Bermudian community.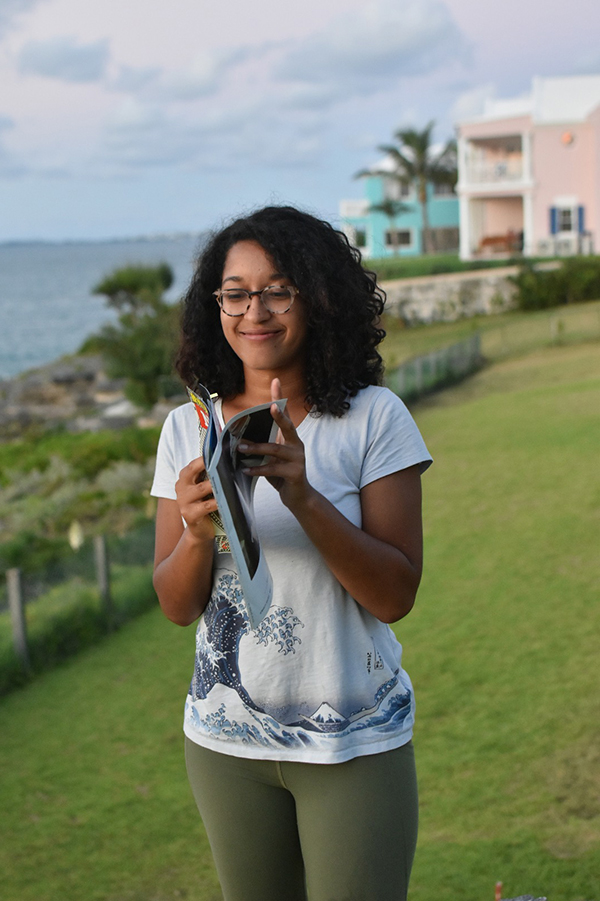 Ms. Magon was enrolled in Bermudian school for four years before she moved to London, England in the U.K. to complete her secondary school education. After achieving her A-levels she moved to Edinburgh, Scotland, U.K. to complete a bachelor's degree in Biotechnology, before relocating to Toronto, Canada to complete her post-graduate certification.
She returned to Bermuda earlier this year, to be closer to her family and the wider Bermudian community.
Ms. Magon said to others looking to chart a similar path, "Consider sticking around on the island. There are so many talented scientists, writers and creative people, you just have to look for them."
Ms. Magon said she loved being, "creative", outside of her career interests.
"I love to paint and work with plants in the garden. I also love spending time with my family, they're the most important thing to me."
Read More About