News that Athene Holding, Athora Holding, Aspen Insurance Holdings, and Catalina Holdings are making a $3.5 million donation to the Bermuda College Foundation to create a Career Development Centre, WindReach received a $20,000 donation from Third Point Reinsurance, and Arielle DeSilva, Zantae Dill, and Kaisha Wilson joined Appleby Bermuda's trainee programme were all some of the positive news stories from the past week.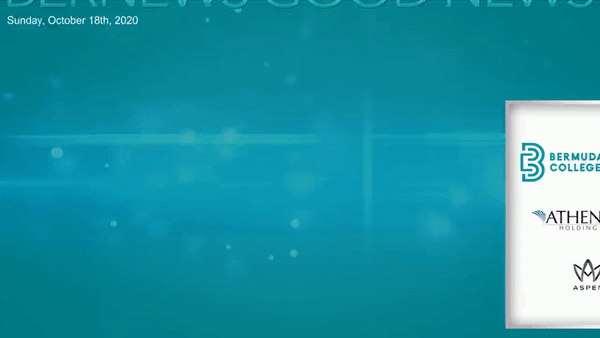 In additional good news, Justin Donawa scored twice for Darlington FC, Camiko Smith, Anthony Phipps, and Michael Sims qualified for the Bermuda Championship, Daniel Philips trained at Wimbledon with Stephen Alger and won a tournament in the UK, and Delray Rawlins has been nominated in the Young Player of the Season category.
Other good news stories included Warwick Academy celebrating their most successful university/college acceptance rate in recent history, with 98% of their graduates achieving their first choice, Nathan Armstrong winning the Mountain Invitational, Ocorian being named Best Fund Administrator, and Hamilton Princess & Beach Club being named one of best resorts in the Atlantic.
We also posted various community photo galleries, including coverage of Stephen Dickinson winning the Hendrickson Memorial, FA Cup Preliminary and Premier Division action, Flag Football League week five action, and Da'Khari Love releasing a new album.
In an effort to highlight some of positive news happening in our community, we supplement our standard morning and evening email newsletters with a special Sunday "Good News" email newsletter edition, and also produce a highlight video and article which strictly focuses on the positive news about Bermuda and Bermudians from the past week. You can sign up to have the free newsletter delivered via email here, and/or access the links below.
In addition, for those who like positive news, please feel free to visit our sister site ForeverBermuda.com, which seeks to showcase uplifting Bermuda news and visitor related services, or BermudaCovers.com, which offers an array of free Facebook and social media cover images, graphic designs and videos to assist you in showing off your Bermudian pride on social media!
Links to some of the 'good news' from the past week are below:

Read More About