[Updated] St. Regis Hotel & Resort is set to officially open today [May 22] in the east end, with a small event set to be held to mark the occasion.
Their website describes the hotel by saying, "A haven of oceanfront elegance situated in the historic town of St. George's, The St. Regis Bermuda Resort is just steps from the soft white sands of St. Catherine's Beach. The calm turquoise water and stunning views create an iconic setting where lavishly appointed accommodations, exceptional amenities and impeccable service meets effortless luxury.
"Immerse in unparalleled leisure and wellness facilities. Overlooking azure waters, the pool deck area features two swimming pools, luxuriant loungers and private cabanas for an exclusive retreat. Enjoy state of the art cuisine at the flavorful all-day restaurant. Refined relaxation awaits at Iridium Spa, offering a comprehensive menu of unique personalized treatments using natural and precious elements. Younger guests are invited to enjoy unique amenities and enriching activities at The St. Regis Kids Club, while also creating lasting memories through meaningful family excursions and experiences."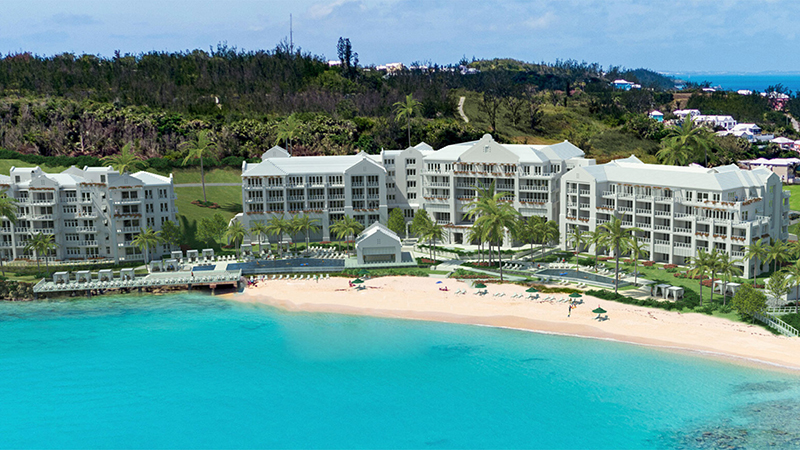 The event was granted a large group exemption, with the official notice stating: "Whereas the Minister of National Security considers that the proposed Opening of the St. Regis Hotel & Resort is justifying an exemption from the prohibition in section 5 [1] and [2] of the Public Health [Covid-19 Emergency Powers] [Phased Re-Opening] Regulations 2021 on groups of more than ten persons assembling;
"Now, therefore, the Minister grants an exemption under section 5 [5] of those Regulations to Laura Purroy, permitting a group of more than 10 persons to assemble on Saturday, May 22, 2021, between 10:00 am and 12:00 pm, at the St Regis Resort, 34 Coot Pond Road, St. Georges GE 03 with the following conditions:
"All persons attending the Opening of the St. Regis Resort must be in possession of a valid SafeKey QR Code issued by the Ministry of Health which will denote that persons have been fully immunised or have tested negative for the coronavirus in the last 72 hours.
"Maximum number of attendees – 30 persons. Duration of Exemption: 9:30am – 12:00pm Venue: St Regis Resort, 34 Coot Pond Road, St. Georges GE 03.'
Update 9.08pm: Premier David Burt tweeted the photo below and said, "Cut the ribbon at today's opening of the St. Regis Hotel & Resort in St. George's. It's an exciting time for our tourism industry and it was great to see so many young Bermudians ready to welcome guests to this brand new luxury hotel which has created 140 new jobs in Bermuda."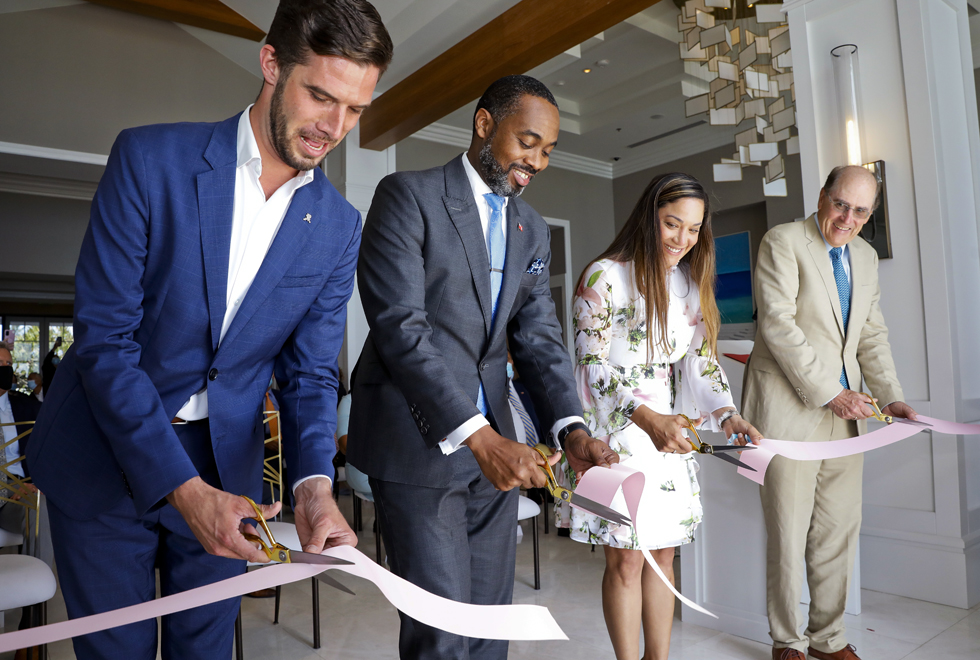 Read More About