The Tokyo Olympics came to an end today [Aug 8] with the official closing ceremony, and Bermuda finished the Games placing 63rd overall on the official medal table, and if you look at the medals on a per capita basis, the island was second per capita in overall medals, and first as far as gold medals per capita.
The 63rd overall — as per the official Olympic website rankings — is an impressive placing for an island of our size at the world's most prestigious sporting contest, which had over 200 nations and territories taking part.
Our 63rd place is courtesy of the Gold Medal winning performance by triathlete Flora Duffy, whose dominant win — she finished over one minute ahead of the silver medalist — made Bermuda the smallest nation or territory to ever win a gold medal at a Summer Olympics.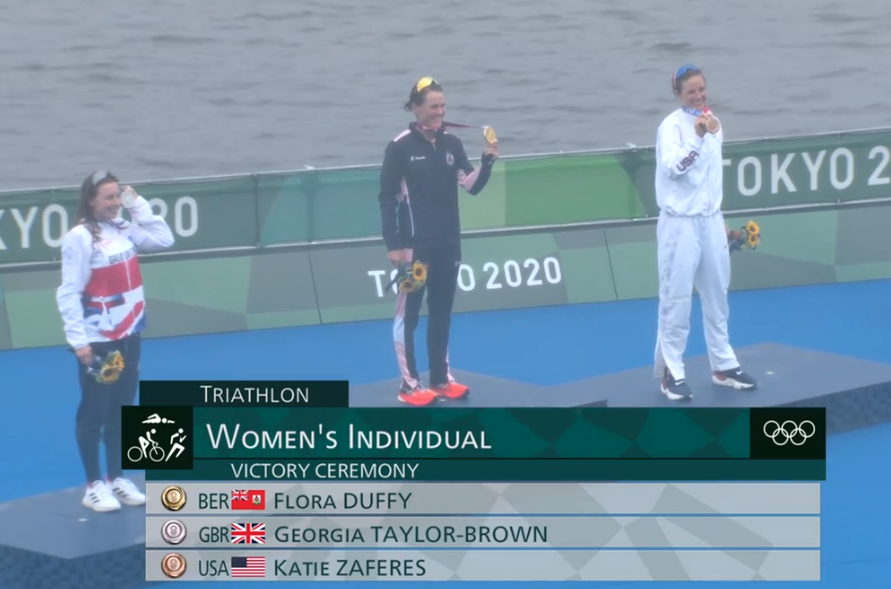 While Bermuda is the smallest nation or territory to ever win a gold medal at a Summer Olympics, we were not the smallest to win a medal at these Games, with San Marino [population 33,000] making an excellent showing to claim one silver and two bronze medals in the wrestling and shooting events.
Bermuda had held the distinction of being the smallest nation to medal at a Summer Olympics for 45 years, thanks to boxer Clarence Hill, who won a bronze medal in the 1976 Olympic Games.
However, in what could be seen as notable timing, just days before San Marino became the smallest nation to ever win a summer Olympics medal, Bermuda earned the new distinction of the smallest nation to ever win a gold medal at the Summer Olympics, with triathlete Flora Duffy recording a massive win to claim the gold medal.
In addition to the historic medal win by Flora Duffy, first-time Olympian Dara Alizadeh also represented Bermuda, where he finished 18th in his event, a strong showing for the rower in a world class field.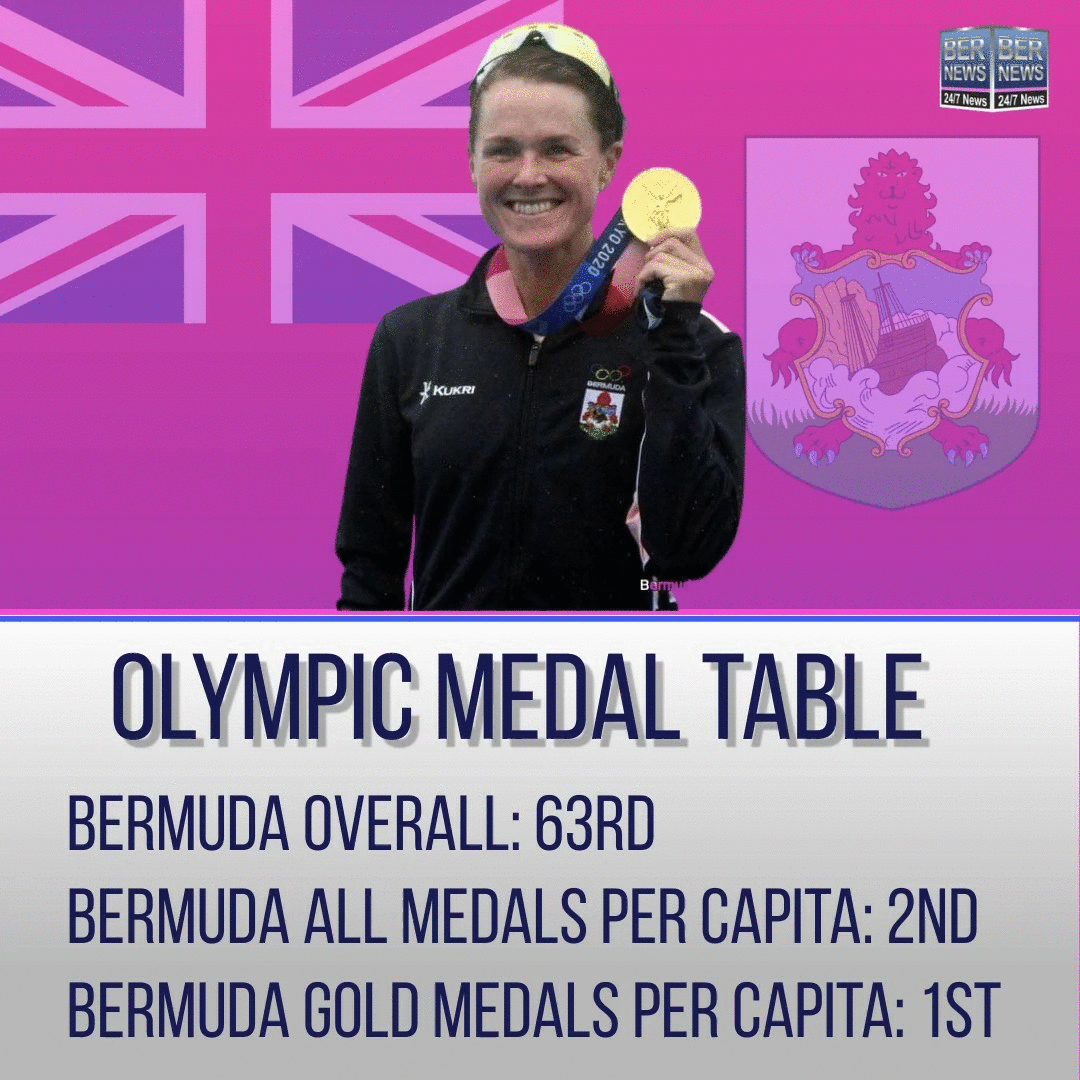 While San Marino's showing was spectacular — three medals from their five strong team — Bermuda ended up higher on the official medal table, due to ours being a gold medal win, however San Marino, by far, won the most medals per capita, with Bermuda second.
The Sydney Morning Herald reported, "Bermuda and San Marino could lay claim to enjoying the most successful Olympic campaigns at Tokyo 2020 if the barometer of success came down to gold medals and overall medals per population."
Chart of gold medals per capita via the medalspercapita.com website: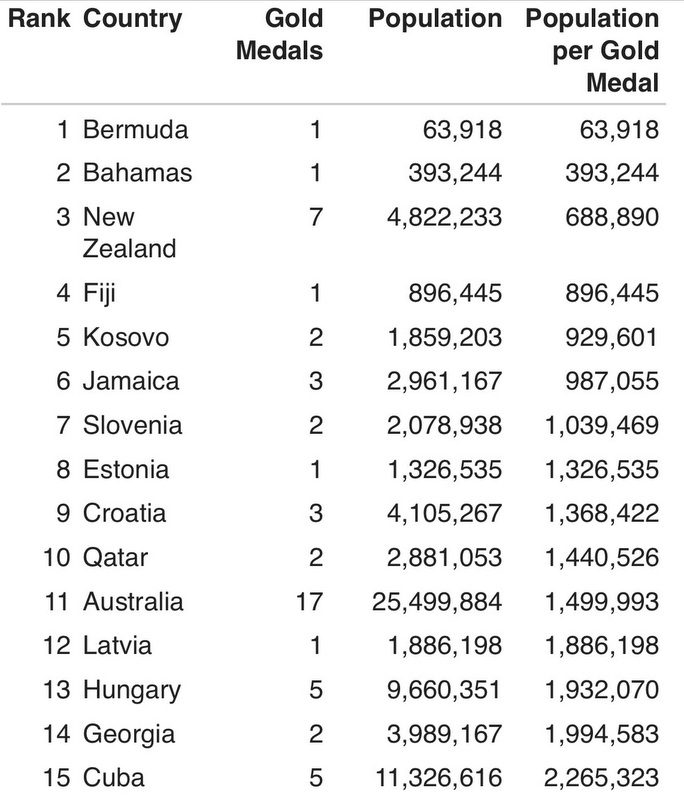 The Guardian noted that the Olympics, by nature, support the countries with a lot of resources and people, so they looked at the medal count per capita.
"San Marino held the lead with roughly 88.4 medals per 1 million people. [That's three medals for a population of 33,931] Bermuda had roughly 16 medals per million; Grenada 8.9," they reported.
"The most efficient country with a population over 1 million was New Zealand at 3.9. "
Out of the more than 200 nations and territories taking part, 86 won medals:


Read More About