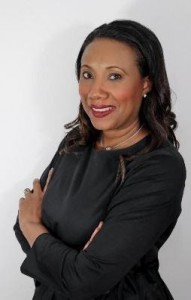 [Written by Lorene Phillips]
The results are in: professionals who master the art of executive presence are promoted more often, command higher salaries, make better team leaders, and drive more results than those who do not. So, what is this 'IT' factor of 'presence' or 'gravitas' that everyone desires.
In simple terms, people who have this presence are taken more seriously, contributions are more valued, and they are more trusted and respected than those who lack this presence. Who would not want this gravitas especially when we know that often decisions about our career trajectory are often made when we are not in the room?
"…Oftentimes people who exhibit executive presence exude a "wow factor," or magnetism, and are able to easily influence others". – Karen Friedman
A little secret, executive presence is a skill, not a trait. That means it is something you can cultivate and build! So, when I work with my clients, I have an opportunity to support them to authentically develop and grow this type of presence so they can be promoted faster, get plumb assignments and command higher salaries.
The next time you feel flustered, impatient, or crumbling under pressure, what is your game plan to show up the best version of yourself? How you respond in these scenarios determine the quality of your presence. When it comes to your presence, your executive presence I mean, showing up your best self is critical to your success.
Others will start to see you as the terrific leader and professional you are and honing your gravitas will position you favourably when critical decisions are made about your next opportunity when you are not in the room.
Lorene Phillips is a [re]insurance executive and the founder of Clarendon Wallace and The British School of Etiquette, Bermuda. She provides executive and career coaching, business etiquette training and works as motivational speaker and facilitator for clients. www.clarendonwallace.com

20 Most Recent Opinion Columns

Opinion columns reflect the views of the writer, and not those of Bernews Ltd. To submit an Opinion Column/Letter to the Editor, please email info@bernews.com. Bernews welcomes submissions, and while there are no length restrictions, all columns must be signed by the writer's real name.
-
Read More About