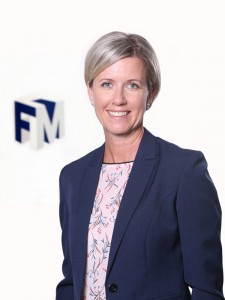 [Written by Carla Seely]
I recently had friends leave the island after spending about ten months under a one-year 'Work from Bermuda Certificate', which allowed them to live on the island and contribute to the economy as 'nomadic workers' without taking jobs from the local workforce.
Many countries have begun offering similar programs, including Barbados, Curacao, and even Dubai. Although it sounds glamorous to have no fixed address and live in exotic locations, most nomads are either self-employed as consultants – billing for their services – or are employed by a company that has a non-traditional work environment, allowing employees to work based on an 'anytime, anywhere' philosophy. However, this raises the question: what is the long-term financial outlook of these nomads?
In my research, I found little information on this topic. At first, it seems to be a relatively new concept, buoyed by the pandemic, which forced many people to begin working from home. However, nomads have been around for many years. For example, my friends have been living this lifestyle since 2013. Full disclosure – my research is somewhat limited and is based on conversations with numerous nomads in recent years.
What did I discover about the nomads?
Most notably, these nomads held many common beliefs about finances, especially regarding passive income and the trade-offs between their nomadic lifestyle and traditional employee benefits.
Surprisingly, a large majority of nomads owned a residential property but were renting it out to generate passive income. Although most had a mortgage against the residence, the rent covered all the expenses while generating a little extra income. Tellingly, most of these properties were low-maintenance condos, flats or townhouses that required little attention to the property.
Another interesting discovery was that traditional employee benefits were considered a trade-off when living and working as a nomad. For example, nomads who worked as self-employed consultants paid for all their benefits. Many made major sacrifices in health insurance, holding basic policies that only covered generic drugs with high deductibles for major medical non-elective services ranging from $5,000 to $10,000.
In contrast, nomads who worked for an employer often had access to health insurance through their company's group plan but were required to pay from 50% to 100% of the monthly premium. Furthermore, the services would only be rendered in the country where the policy was issued unless preapproved by the health provider, which was problematic for nomads working on the other side of the world. Most often, these nomads would simply pay for medical treatments out of pocket, which was quite expensive, however was the necessary trade-off for living remotely.
When it came to contributing to a pension, both types of nomads confessed they rarely did so if there was no 'taxable benefit'. The consensus was 'if I can, I will try and save for the long term'. However, they felt that real estate was far more valuable than cash in the bank or investment accounts, as 'brick and mortar' was less volatile, had historically seen upward trends and more importantly required less maintenance.
However, all nomads recognised that not having a pension or a company contributing to their pension would be a significant downside long term. Therefore, it was important for these nomads to be somewhat frugal with their finances and make a conscious effort to keep their monthly expenses low by setting a budget and tracking expenses to ensure few over-expenditures.
So, what is the long-term financial outlook of a nomadic worker?
When you are young, fit and healthy and have an established career that requires only an Internet connection, I'm not sure there is a downside. You trade structure for flexibility, stable income for hours submitted and the known for the unknown, all while managing your finances to keep you on the road.
However, later in life, when your health may decline, there are many downsides. You start couch surfing rather than seeing the world, and your skills become redundant and less valuable over time as a younger [and possibly cheaper] workforce enters the market.
At the end of the day, if you can stick with a budget, save for your future and have an exit strategy from the nomadic lifestyle, then a job that allows you to 'simply plugin and work' might be a great way to see the world and meet new people.
- Carla Seely is the Vice President of Pensions, Life and Investments at Freisenbruch-Meyer. If you would like any further information, please contact her at cseely@fmgroup.bm or call 441 297 8686.

20 Most Recent Opinion Columns

Opinion columns reflect the views of the writer, and not those of Bernews Ltd. To submit an Opinion Column/Letter to the Editor, please email info@bernews.com. Bernews welcomes submissions, and while there are no length restrictions, all columns must be signed by the writer's real name.
-
Read More About