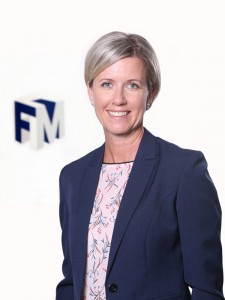 [Written by Carla Seely]
Are you the bread, meat or cheese – Struggles of the sandwich generation
Have you ever been in a situation where you are trying to balance your own finances while having to shell out money to everyone else?
The reality is that more and more people are facing difficult family scenarios, and that becomes far more emotional if you are being impacted financially. Those hit the hardest are often the 'Sandwich Generation'— a generation trapped between providing financial support to their own children, whilst trying to navigate their own personal finances, in addition to taking responsibility for providing financial assistance to their elderly parents.
Now, if you are lucky enough not to be currently 'sandwiched', think about how soon you might face this challenge; how long those obligations could last; and more importantly, what you are prepared to do and what you are not prepared to personally sacrifice.
If you face becoming trapped in the middle, you must ask yourself how you intend to deal with it.
The first step is looking at the top of the sandwich—that is, looking at your parents' financial needs to seriously understand what shortfalls currently exist and what their future financial obligations might look like. Although discussing money can be a delicate matter, open communication is an essential element of planning for your parents' future financial needs.
However, it is important to recognize that elderly parents often tend to hold their cards close to their chest, and let's be honest if you were in their position, wouldn't you do the same?
Sadly, chances are that without being open and honest regarding financial matters, when they do call upon you for help, 'Murphy's Law' will kick in and that call will come at the absolute worst possible financial time for you. So, planning and thinking ahead is going to be key!
The next step is the other side of the sandwich. The good news is that if your children are adults and still at home, or if they are away at university, you are likely already getting a handle on those finances and will know what your financial commitments are. It is only natural for parents to want their children to be successful in all aspects of their lives. But teaching your children the importance of financial independence is just as important as making sure they get a good education. However, if your children are younger and your parental obligation will be longer, you can still have a timeframe for planning and allocating your finances accordingly.
I recommend to all my clients that they set money aside sooner rather than later. A great way to do this is through voluntary contributions into your company pension plan. The additional funds can be withheld from your pay cheque directly and invested into the company pension plan, requiring little effort on your part and paving the way to potential long-term growth.
However, make sure to check the company pension-plan rules first, to ensure you understand the availability of those funds if you needed then in the event of an emergency prior to starting voluntary contributions. The great news about using your pension plan as a vehicle to save further is that it will help toward securing your own financial future and could put you that much closer to your own retirement goals.
Finally, there is no golden rule or simple solution for the 'Sandwich Generation', but by ensuring that you have open lines of communication between the older generation and the younger, you can set ground rules for what you are prepared to do and what you are not. This will ensure YOU and YOUR own retirement goals are part of the decision-making process when it comes to helping your family.
- Carla Seely is the Vice President – Pensions, Life and Investments at Freisenbruch-Meyer. If you would like any further information, please contact her at cseely@fmgroup.bm or call 441 297 8686.

20 Most Recent Opinion Columns

Opinion columns reflect the views of the writer, and not those of Bernews Ltd. To submit an Opinion Column/Letter to the Editor, please email info@bernews.com. Bernews welcomes submissions, and while there are no length restrictions, all columns must be signed by the writer's real name.
-
Read More About