[Opinion column written by Junior Minister of Transport Senator Curtis Richardson]
In 2022, Bermuda will begin to transition our bus fleet from the current fleet of diesel engines to a new fleet of reliable, environmentally efficient and cost effective electric buses. We have engaged the Bermuda Industrial Union throughout this transition and we are pleased to announce that more Bermudians will be hired during the transition phase.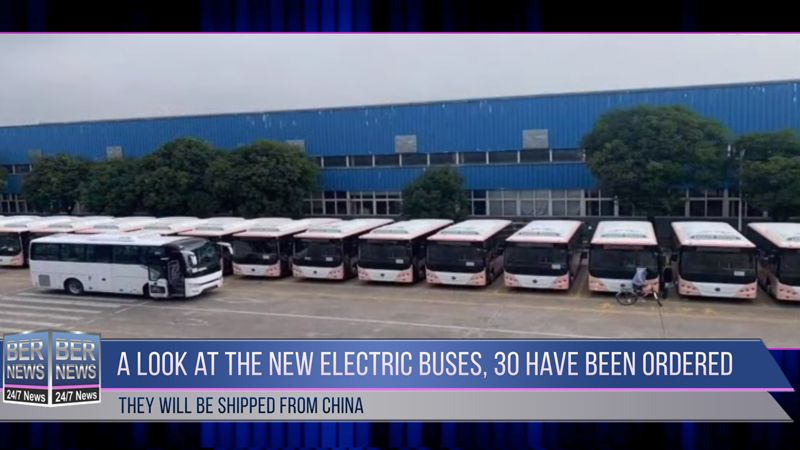 Beyond jobs, the electric buses will cost less to operate and maintain than the current buses. Ultimately, transitioning to efficient, zero emission vehicles will save the Bermudian taxpayers money by keeping more buses on the road and limiting delays.
This evolution in our bus fleet benefits the driver, the environment and the taxpayer. Money will be saved in the long run. And, customers will have a quieter, cleaner riding experience. Along with a cleaner riding experience comes increased commuting reliability for students, seniors, tourists, and those moving to and from work.
We also will be building infrastructure to power electric buses and vehicles. These electric vehicle recharging stations will create infrastructure that buses and electric vehicles alike can use. These charging stations are part of our comprehensive Bermuda Economic Recovery Plan and part of our plan to make it easier for not only electric buses but electric cars to operate in Bermuda.
Bermuda's future is in clean energy. From promoting rooftop and community solar to new wave electrical generation technologies, we are committed to creating a cleaner environment. These thirty buses are the first major part of the phasing out of fossil fueled government vehicles, a promise from our 2017 election platform that is being kept.
Well done to the management and staff of the Department of Public Transportation.
- Curtis Richardson

20 Most Recent Opinion Columns

Opinion columns reflect the views of the writer, and not those of Bernews Ltd. To submit an Opinion Column/Letter to the Editor, please email info@bernews.com. Bernews welcomes submissions, and while there are no length restrictions, all columns must be signed by the writer's real name.
-

Read More About
Category: All