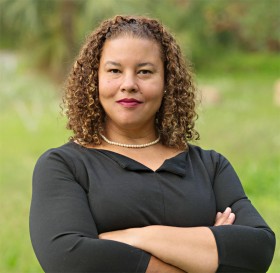 [Column written by Jessica Lightbourne, which is Part I of a five part series]
Part 1: Self-Awareness and Power
Showing up powerfully in the boardroom with presence and gravitas starts with being grounded in self. As a Black man, you have already had to cultivate resilience and grit like none other to gain the great success you have achieved to date.
You will have the most influence when you can leverage your strengths and mitigate your derailers – that is a vital part of being strategic and getting the job done. Similarly, when you can shift your mindset, you can make the impossible possible. As a leadership coach for Black male executives, I have witnessed the exponential growth of men who focus on these things.
Know Thy Self. Self-awareness and self-management are key predictors of success for all leaders; they are two of the four elements of emotional intelligence and are more important than IQ. The significance of self-awareness and self-management doubles for BIPOC leaders, [Black, Indigenous, People of Colour] especially in predominantly White spaces, and especially in high-stress, high-stakes environments.
The two most effective ways to become aware of oneself, especially as you rise in rank, are 1] practice self-reflection and 2] seek feedback.
Before you enter the battlefield of the boardroom, make sure you are fully armed, and take note that in the boardroom, data is your ammunition and ally.
According to Tasha Eurich, PhD, organisational psychologist, researcher, and New York Times bestselling author, "When we see ourselves clearly, we are more confident and more creative. We make sounder decisions, build stronger relationships, and communicate more effectively. We're less likely to lie, cheat, and steal. We are better workers who get more promotions. And we're more-effective leaders with more-satisfied employees and more profitable companies."
Journal. Reflective journaling is a game-changing practice for leaders of all backgrounds and is scientifically proven to have health benefits. It also has a positive impact on strategic thinking. Asking yourself prescribed daily, weekly, monthly, quarterly, and annual questions simply, but powerfully, sets the brain in motion to problem solve and pivot with agility, as necessary. Developing this habit will allow you to process difficult emotions, problem solve, and notice key, persisting themes about yourself and your environment; this awareness sets you up to be more powerful.
Once you have intimate knowledge of yourself, your strengths, and derailers, you can make choices that align with your ultimate strategic goals, personally and professionally. Only you truly know what it means to be a Black man in this world. Only you know your thoughts, feelings, individual health impact and true desires. Using this strategy ensures privacy and a psychologically safe space to process. Your most intimate thoughts do not have to be shared with anyone, unless you choose to, and the page does not judge.
The practice of self-reflection is one of two powerful tools to achieve professional growth. In future articles we'll explore the power of seeking feedback and the most effective ways to do it.
- Jessica Lightbourne PCC, is a co-founder of International Coaching & Leadership Institute [ICLI], specialising in coaching BIPOC leaders to aspire to and achieve exponential career advancement. Questions? Email her at jessica@iclitraining.com.
Read More About