Bermuda joined the ranks of thousands of Bahá'í communities worldwide which have hosted Global Conferences in 2022 aimed at improving the conditions of society.
A spokesperson said, "These conferences were called for by the supreme governing body of the worldwide Bahá'í community, the Universal House of Justice, and have occurred in communities on every continent in the past six months. A global effort is afoot to apply the society-building principles of the Baha'i Faith to achieve more just, unified and peaceful communities.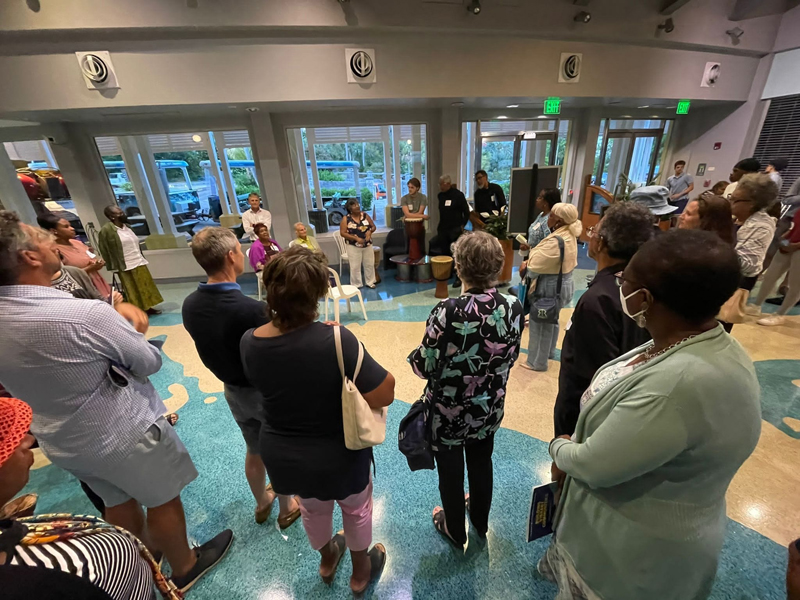 "A variety of conference formats have resulted from the diverse cultures participating in the Global Conferences, but all with the purpose of joining with other 'well- wishers of humanity' for the betterment of the world. Glimpses of Global Conferences throughout the world can be enjoyed at Global conferences: Fostering a culture of peace, contributing to social betterment | BWNS [bahai.org].
"Likewise, in Bermuda a broad and varied group of community members were invited to join friends in the Bahá'í community at the BUEI on Friday evening and all day Saturday. Together, they explored how Bahá'u'lláh's vision of a peaceful, prosperous world, and the spiritual principles of the Faith, can be used to help address Bermuda's persistent and complex social and economic problems.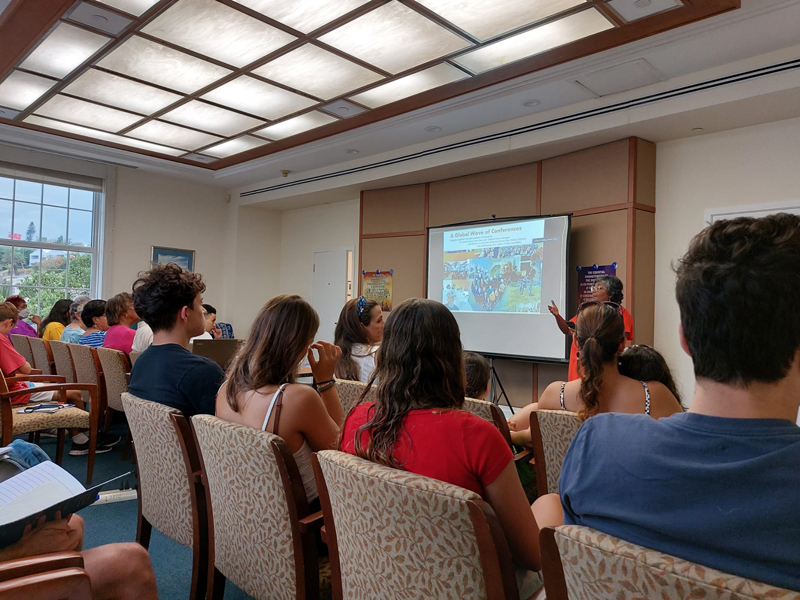 "Collaboration with likeminded friends, neighbors and colleagues was an additional aim of the Conference. Over 70 adults, youth and children, representing multiple sectors of the community, attended. New connections were made and established ones were strengthened. Ideas were discussed for potential cooperation in helping Bermuda progress toward peace and prosperity.
"During the Conference, small group break-out consultations were intense, fruitful, and infused with optimism about Bermudian resourcefulness and resilience. To address the anticipated challenges in the coming years, attendees expressed the need for solidarity, compassion and mutual cooperation to become the norm on our island.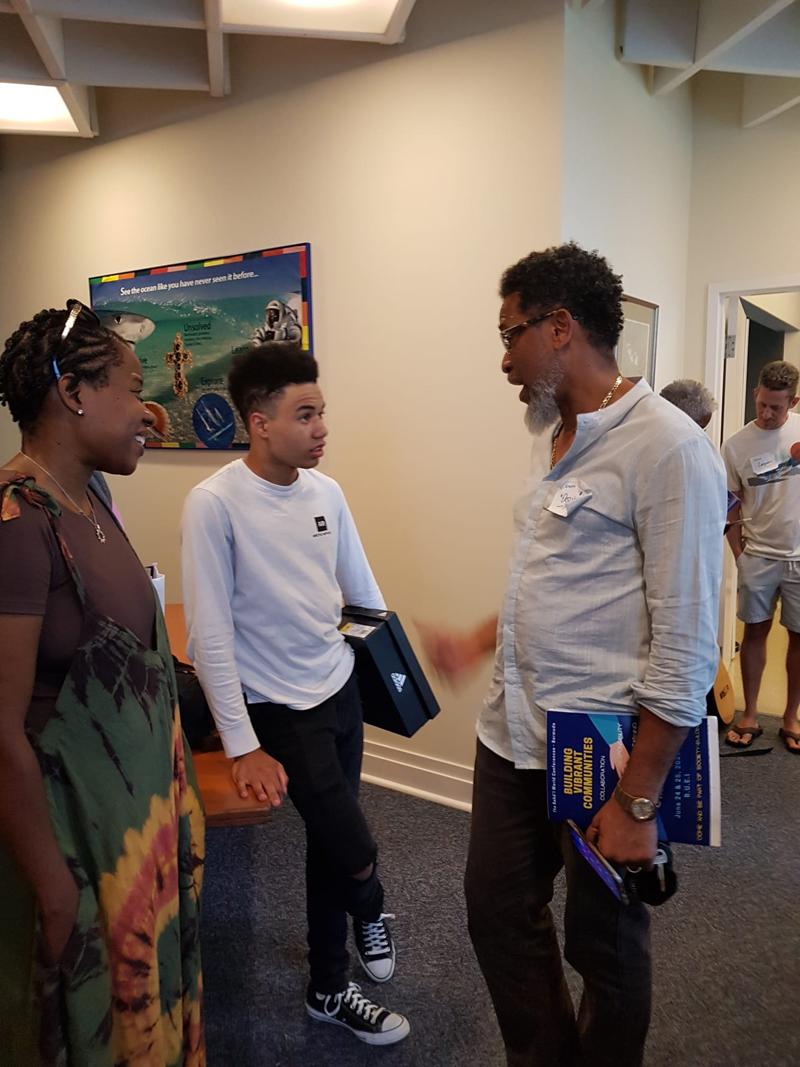 "Plenary sessions informed participants of the standardized, distance education system used worldwide to share knowledge, promote spiritual insights and develop skills for serving the community based on the Writings of the Bahá'í Faith. The systematic development of human resources for serving communities occurs in a construct called the Training Institute, and is open to individuals from all cultures and faiths. The Bahá'ís of Bermuda are continuing to develop the Ocean Light Institute for this purpose. Conversations occurring in social spaces and homes among friends and neighbors is the format of the Training Institute which allows the powerfully healing principles of the Bahá'í Faith to transform individuals and communities. For more information see the Bermuda Bahá'í website at www.bermudabahai.org."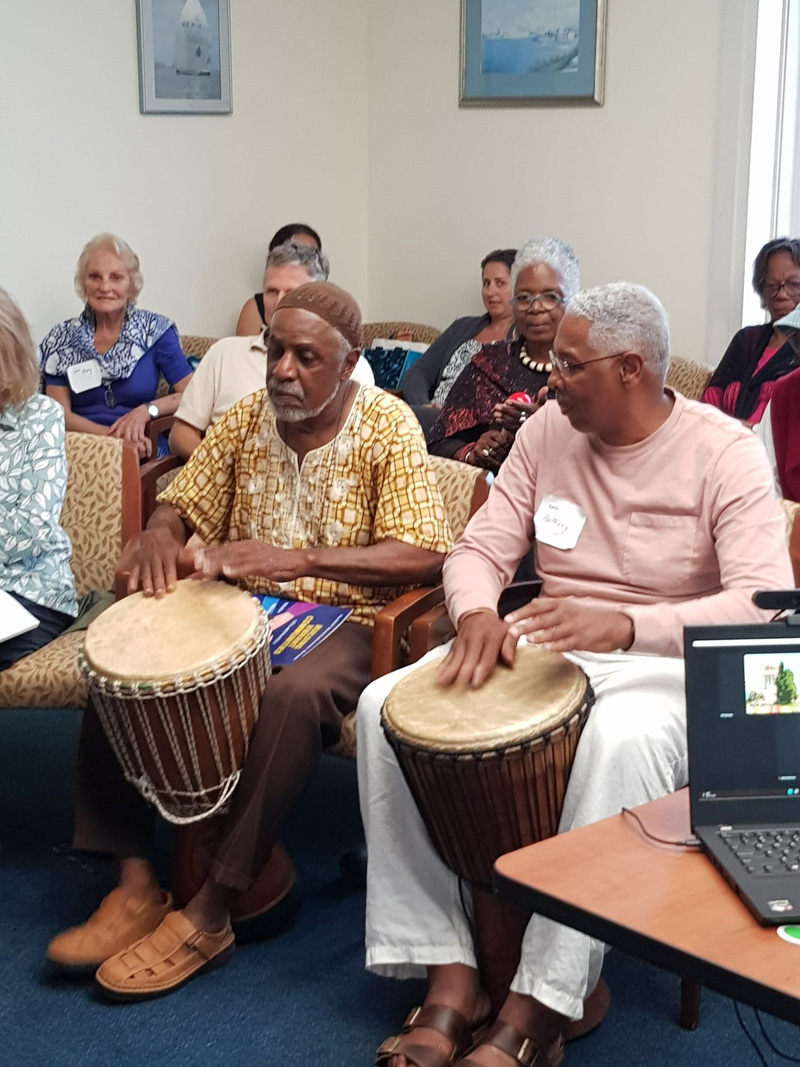 Read More About
Category: All