Bermudian swimmer Madelyn Moore will be moving to Virginia Tech to train under the guidance of Sergio Lopez Miro.
Madelyn Moore said, "The University of Northern Colorado has been my home for the last four years, and for half of that time was able to help lead the swim and dive team to some of the most successful collegiate seasons in our program's history. During this time, I have broken and rebroken 13 individual school records, one Western Athletic Conference record, 1 CSCAA national record, and individually won six gold, two silver and one bronze medals, which earned me WAC Swimmer of the Year both in 2021 and 2022.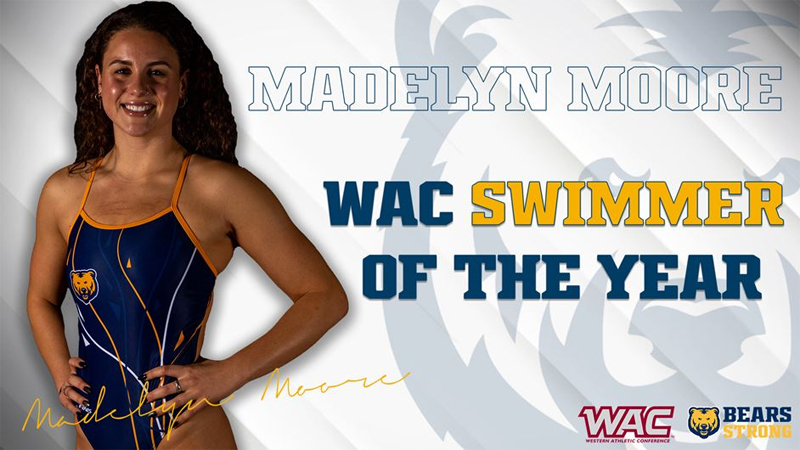 "Along with representing Northern Colorado, I have also been able to represent Bermuda in several international competitions such as World Championships in South Korea, Hungary and the UAE, Pan American Games in Peru, and the Commonwealth Games in England and have broken five National records along the way.
"The Head Coach at UNC, Lisa Ebeling and I developed a unique connection throughout my time here, in which she has taught me what you put into a team's atmosphere and culture is what you will get out of it and caring about your team's success as much or more than your own will make your journey that much more fulfilling. I can say after four years, she was right. I am so grateful and thankful for everything Lisa, the support staff and administration in the UNC athletic department have done for me during my time here.
"Beginning in the fall I will be furthering my athletic and academic career at Virginia Tech to train under the guidance of Sergio Lopez Miro. Sergio has proven himself to be an extremely talented coach in both the NCAA and at the international level. His most impressive achievements are having coached swimmers to achieve two Olympic gold medals, five gold, six silver, three bronze FINA World Championship place finishes along with two world records.
"I am extremely excited to have the opportunity to train with world class athletes and coaching staff. I have already had the opportunity to connect with some of my future teammates and coaches and I could not be more thrilled about this next chapter in my swimming career. I will have the chance to train with world class athletes and further my progress towards the Paris Olympic Games in 2024. Go Hokies!!"

Read More About