The BDA Blue Pickleball Open Tournament 2023 was held at the Pomander Gate Tennis & Pickleball Club from September 16 to 18.
A spokesperson said, "Entry fees from the 120 participants raised a total of $3,540. These funds have been donated by the sponsors and co-sponsors of this tournament to the Pickleball Association of Bermuda [charity # 1025] to be earmarked for junior development.
"Gavin Manders has recently joined the PAB to help bring more juniors into the sport and he was on hand to accept the check – along with PAB Vice President Danny Fox, Secretary Sarah Fox and Treasurer Sue Chiappa.
"A huge thank you to our sponsors: Bermuda Blueprinting Ltd, Island Embroidery Ltd, A.C. Brewer Distributors [representing Franklin Pickleball] and BGA Wholesale Distributor [representing Tide, McVitie's, Abbott and Gillette]."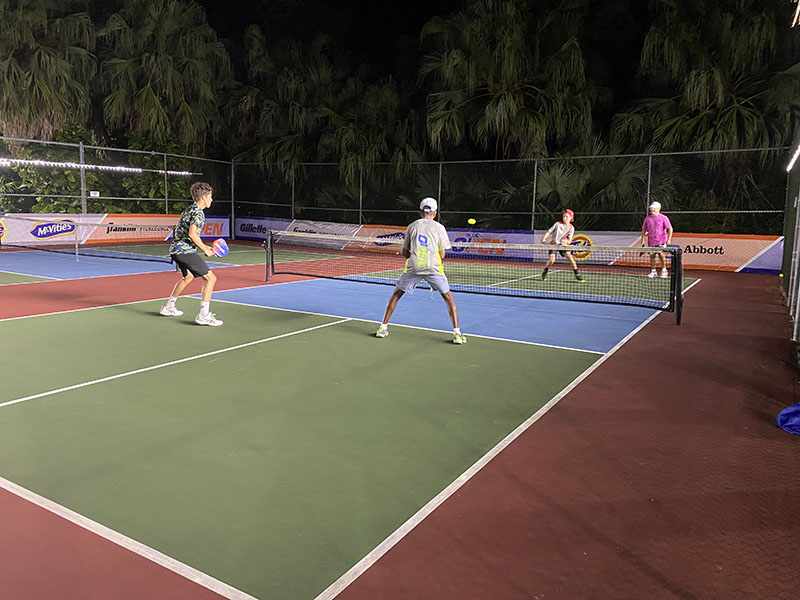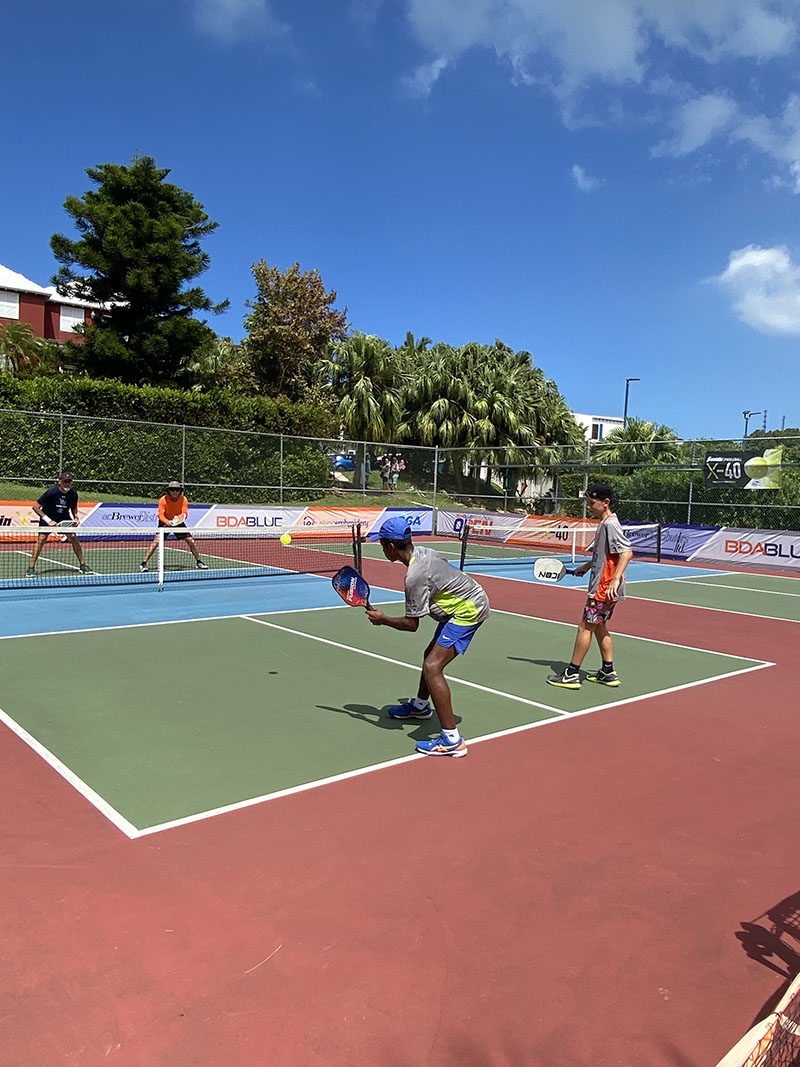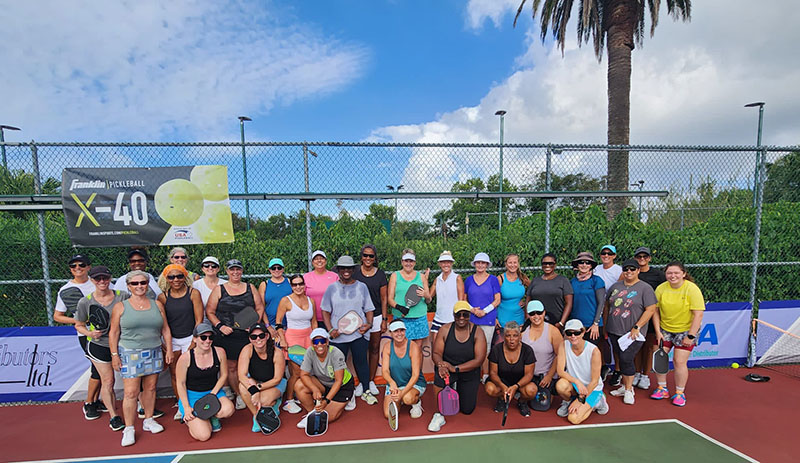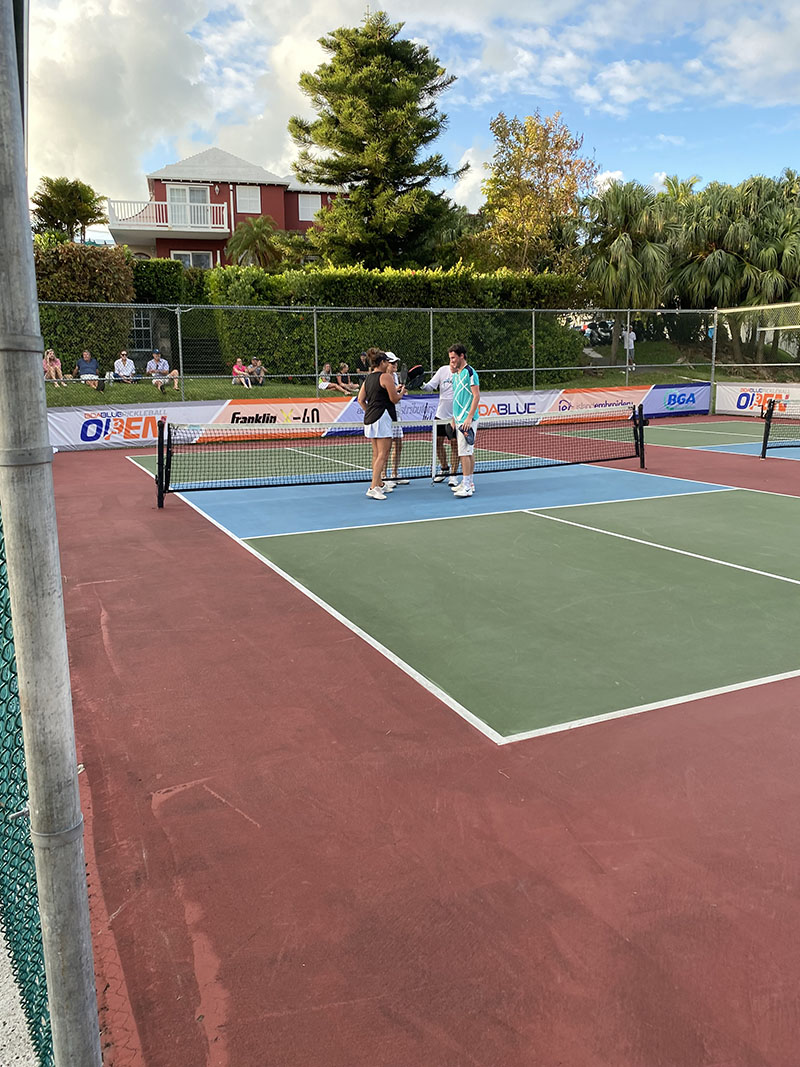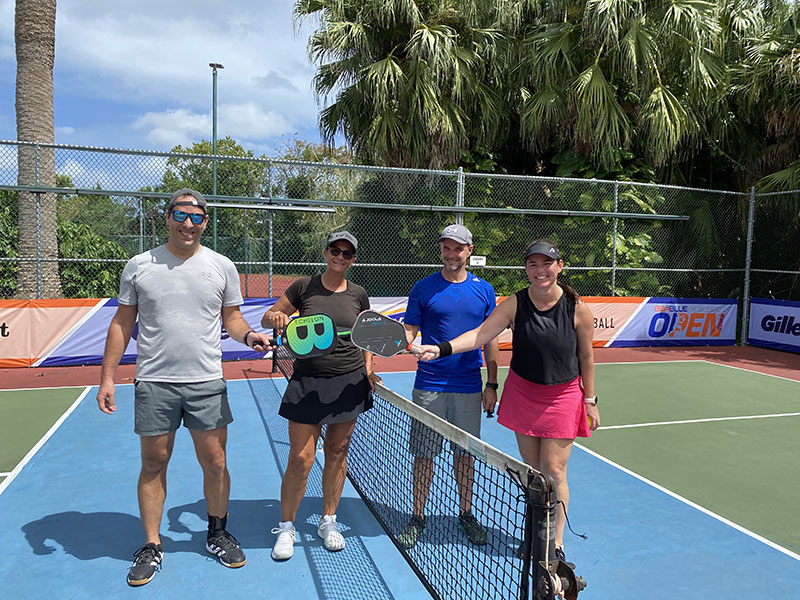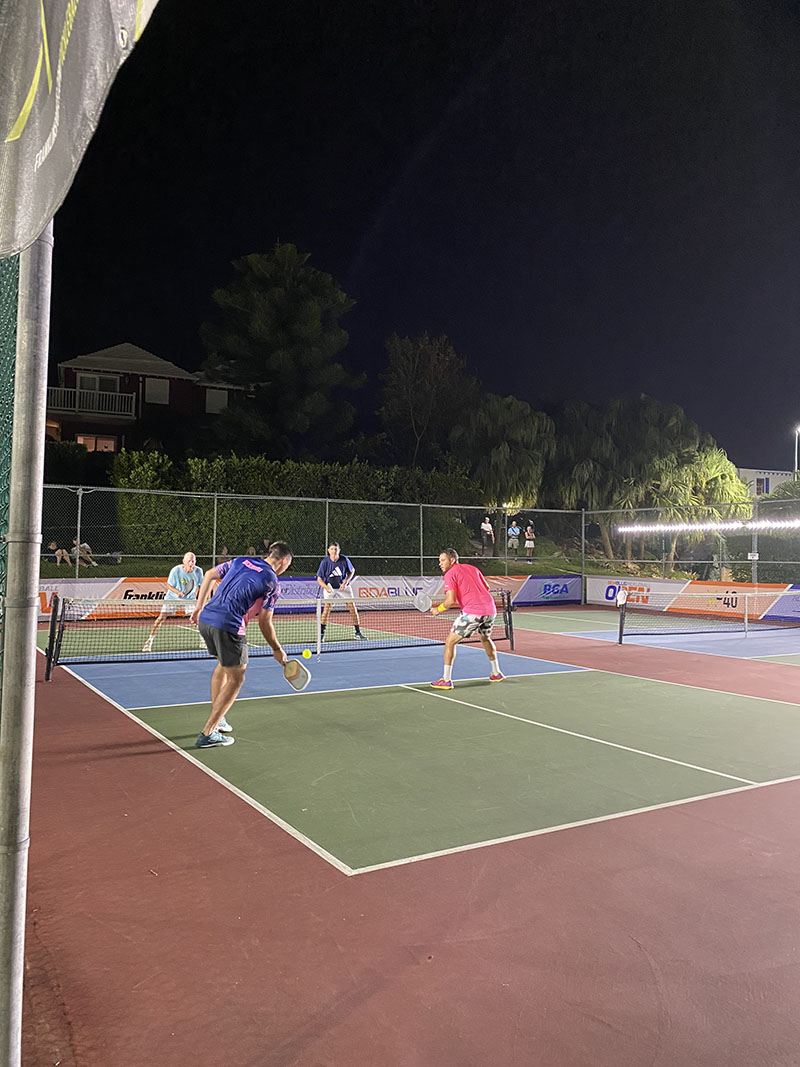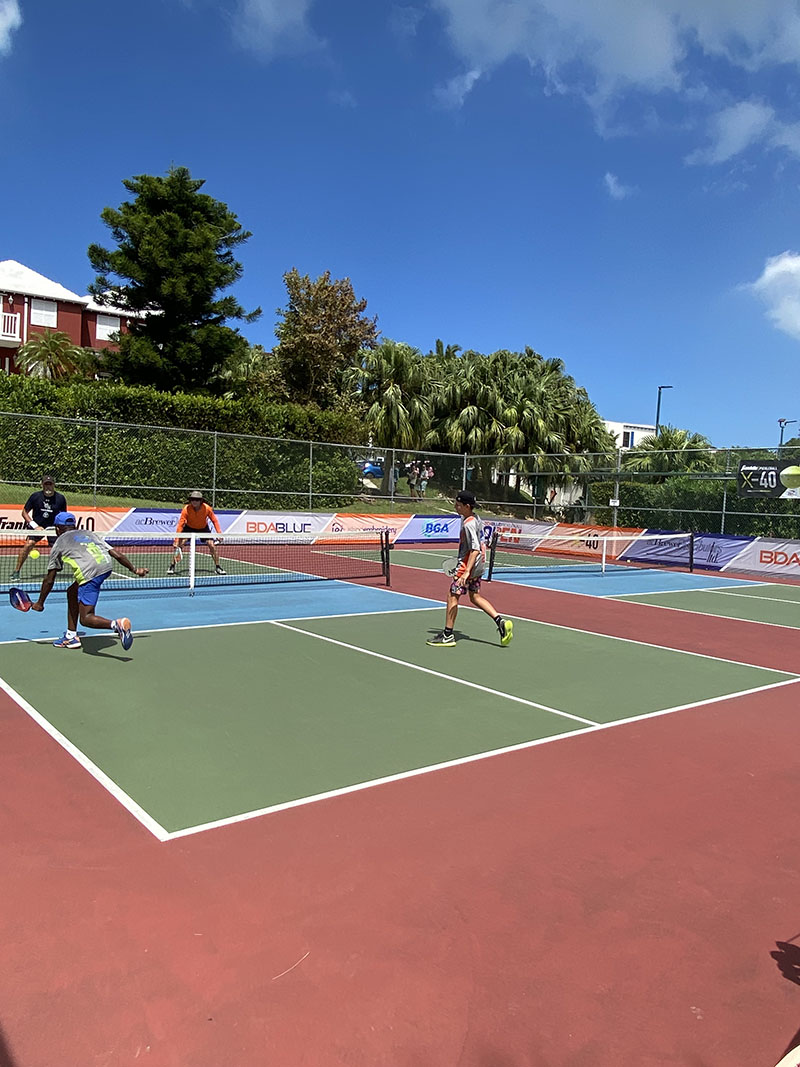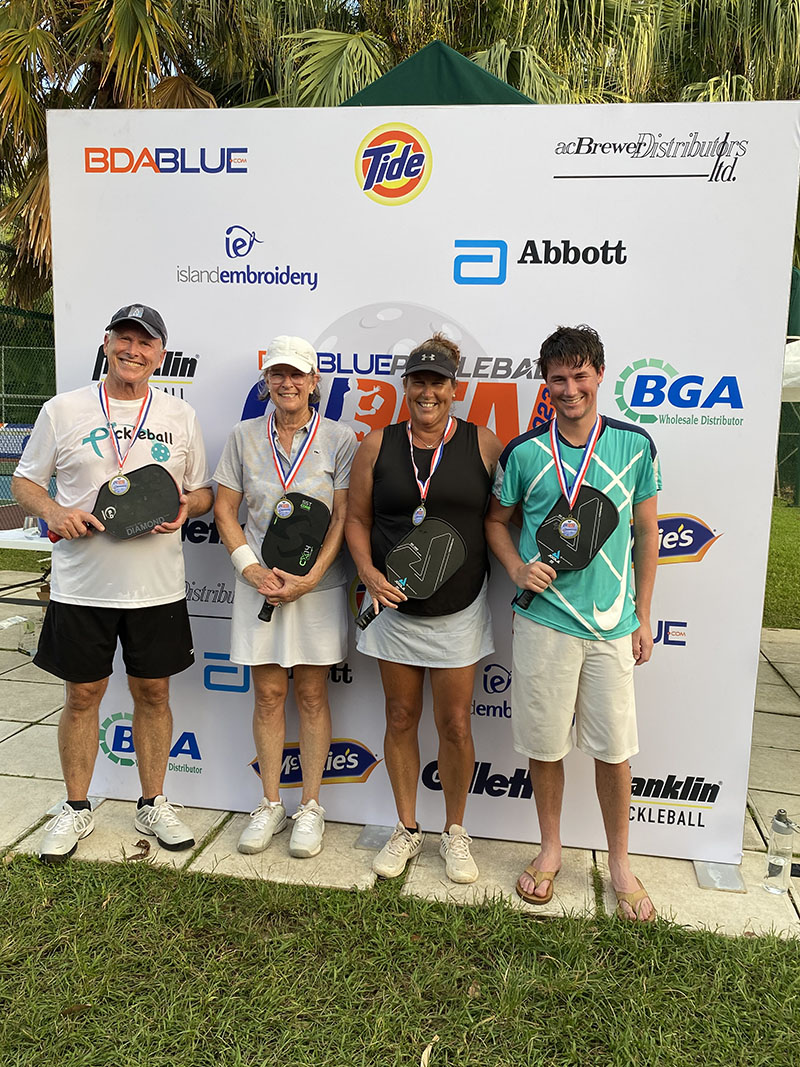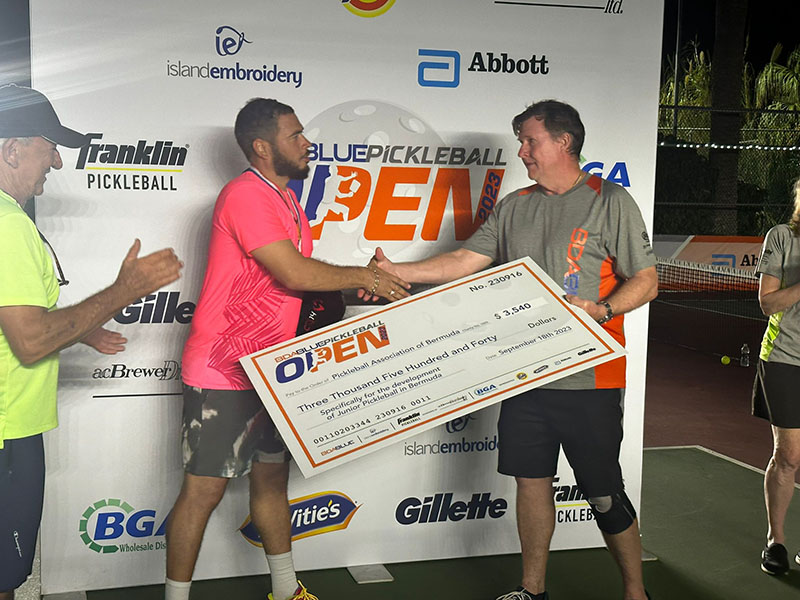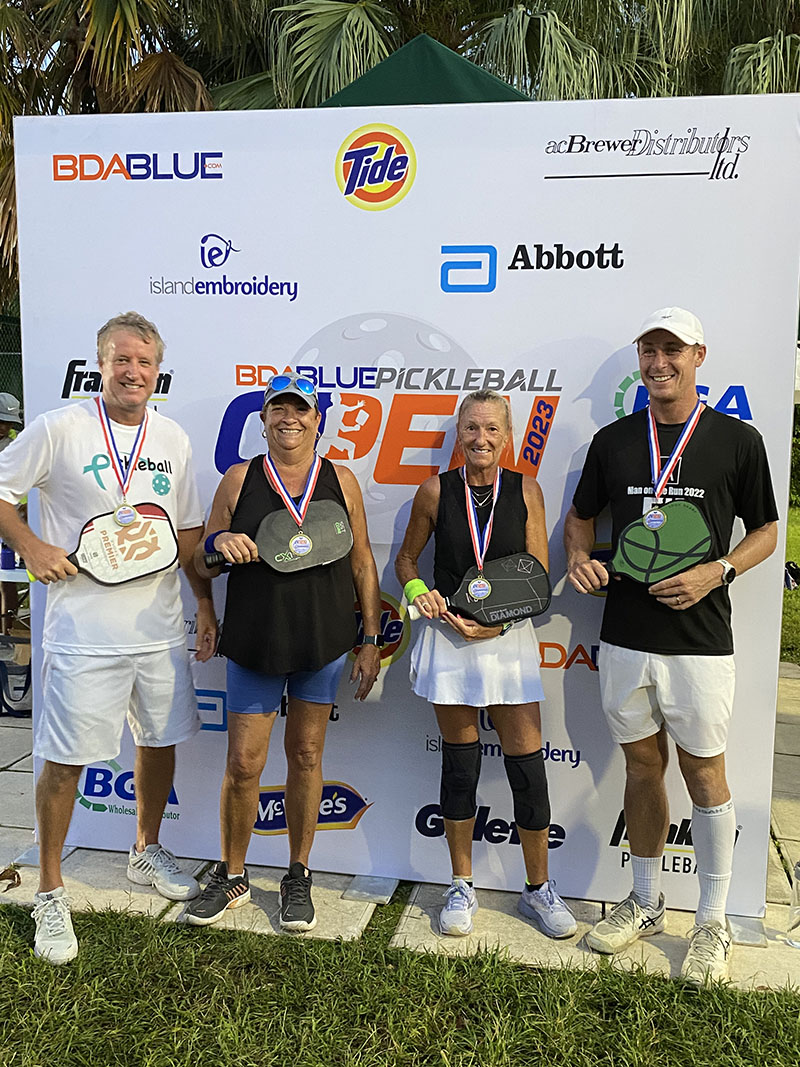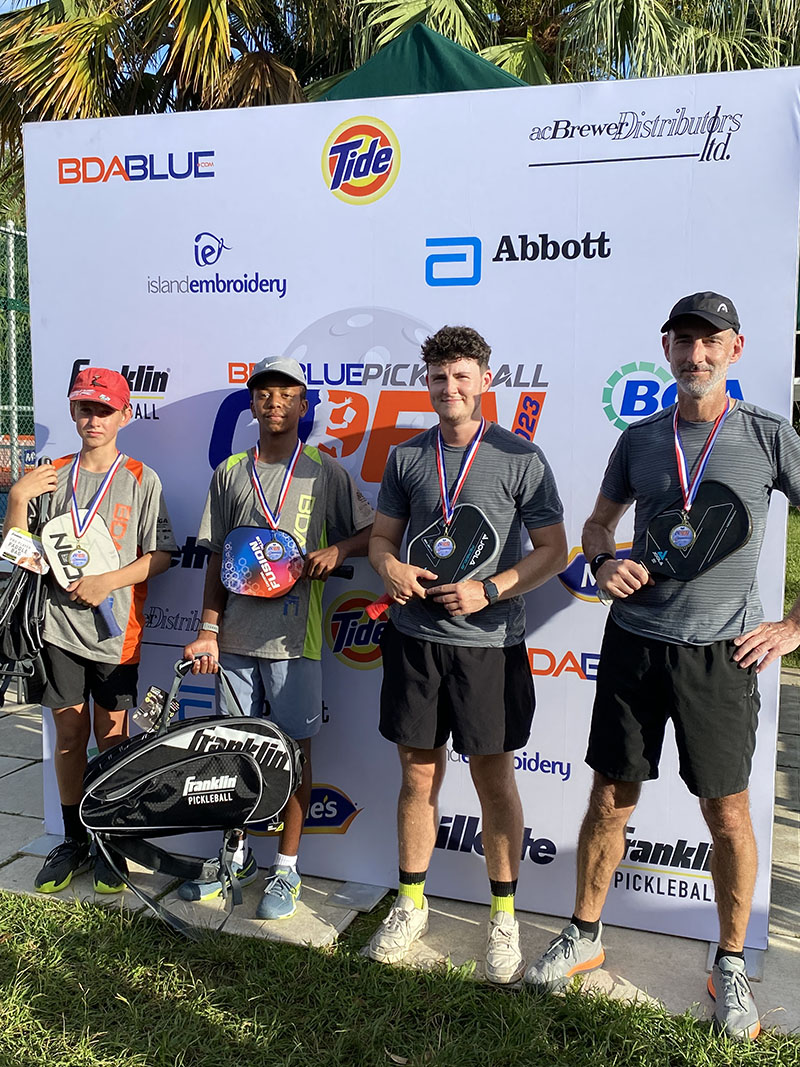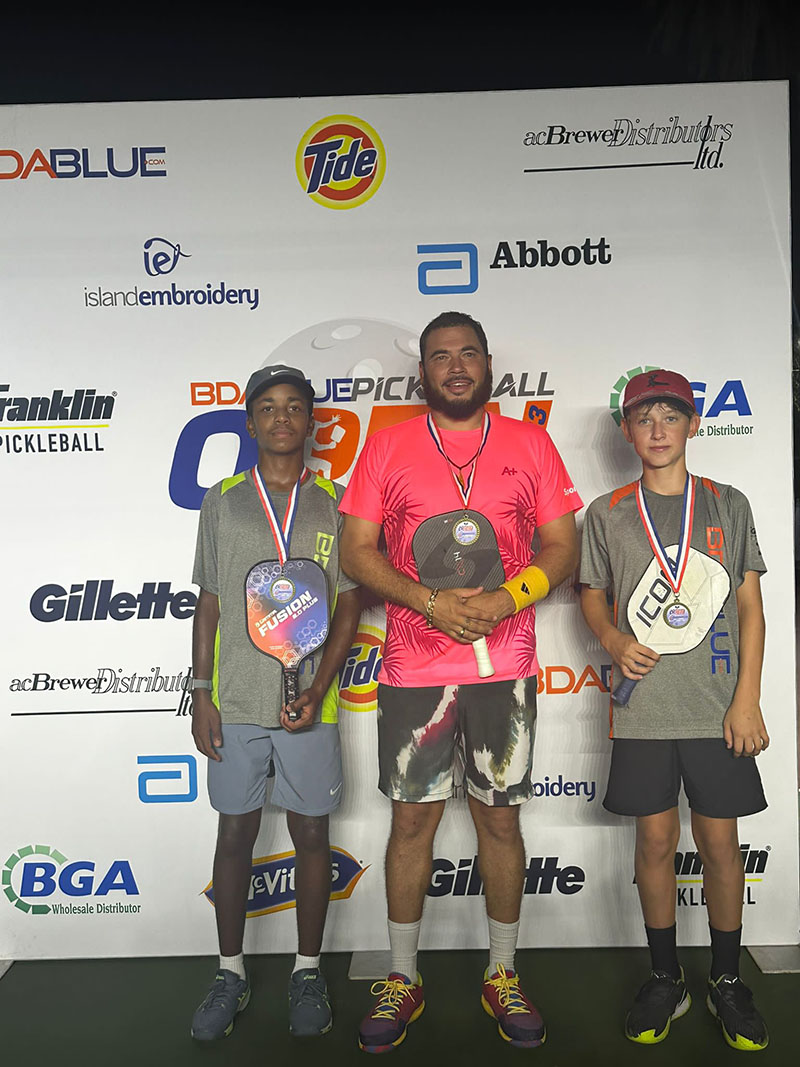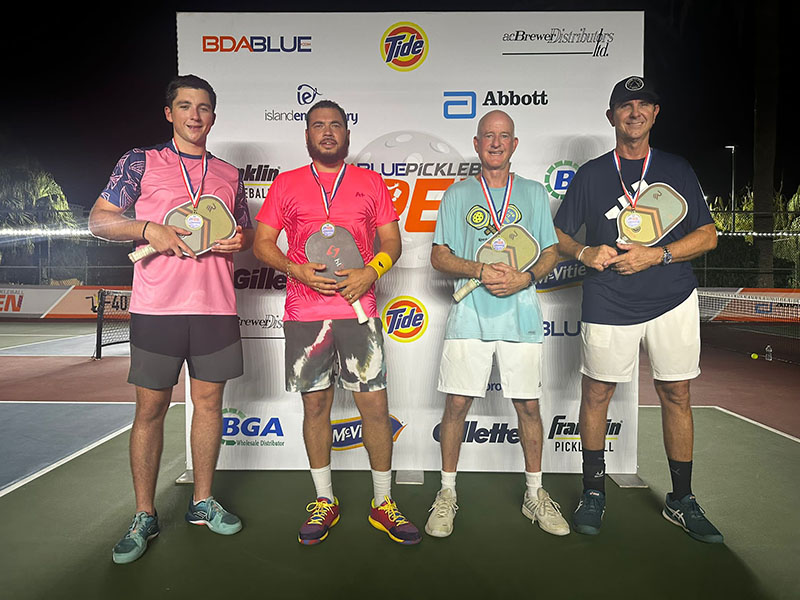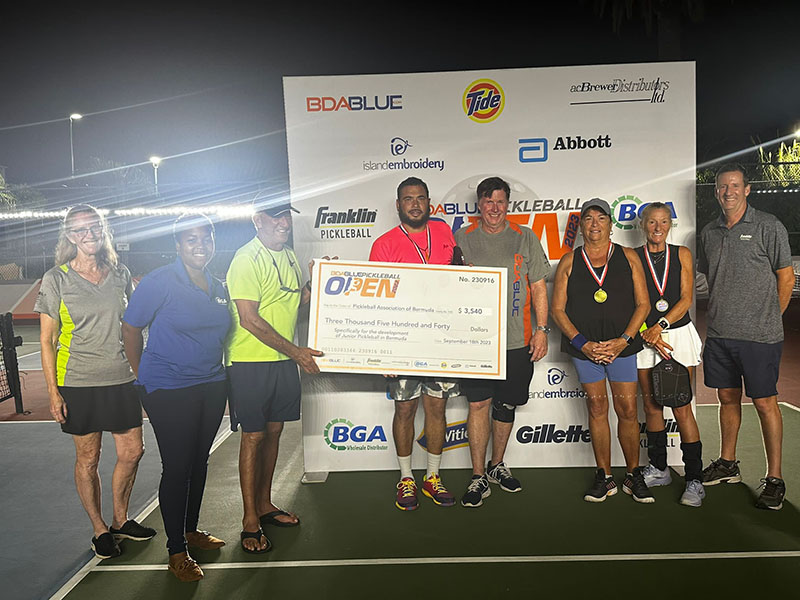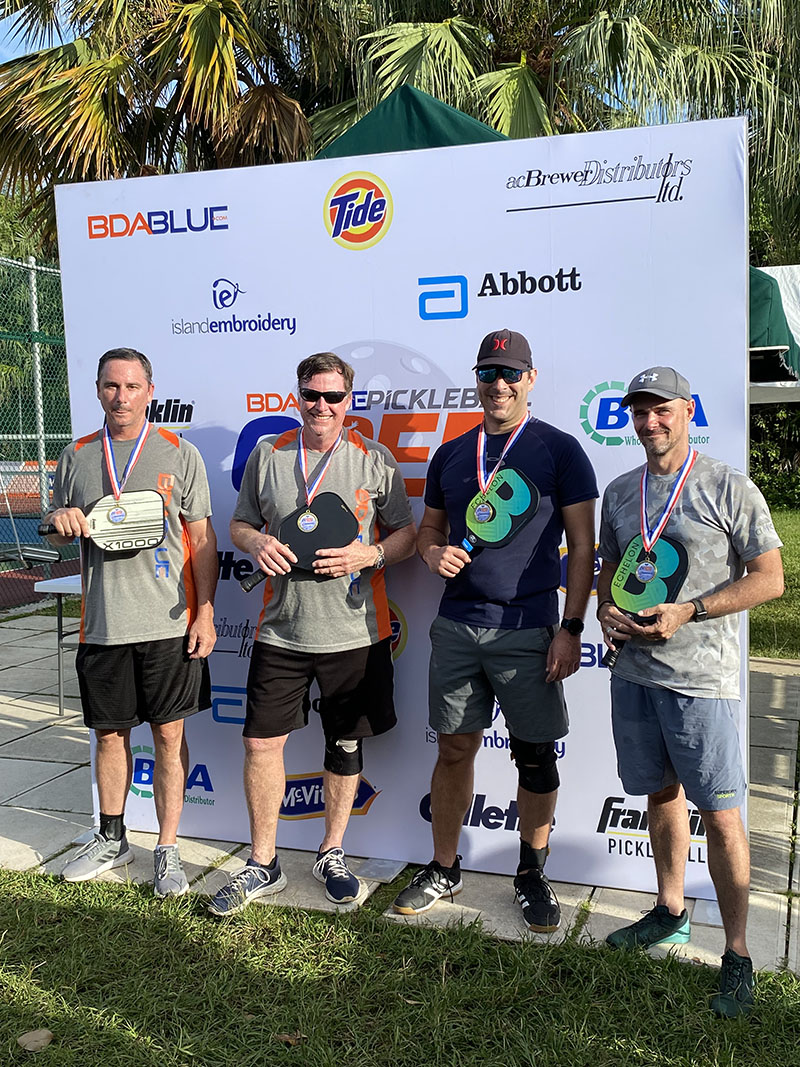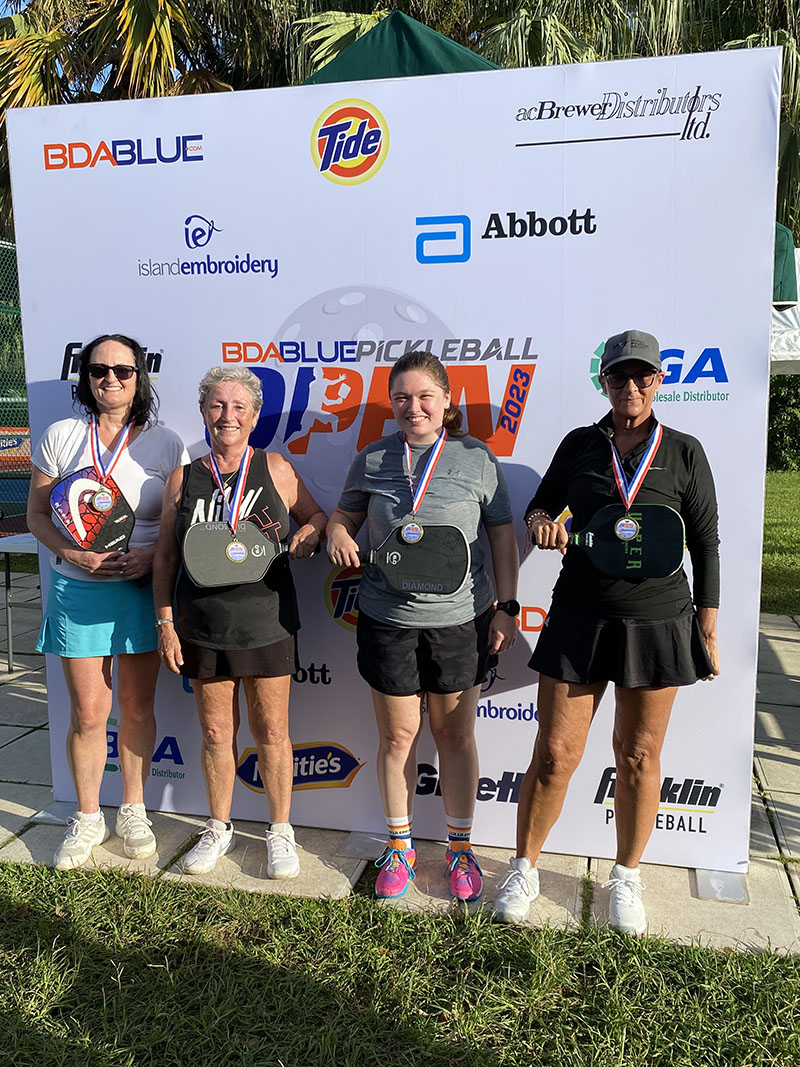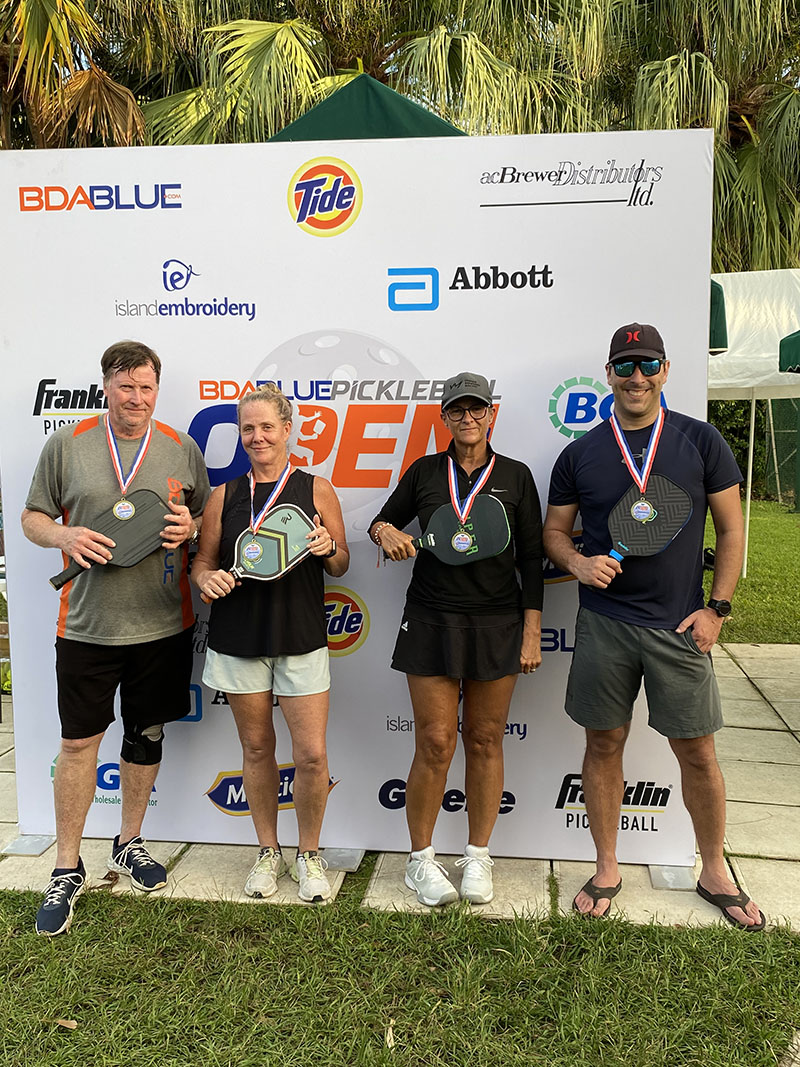 The full BDA Blue Pickleball Open 2023 final results follows below [PDF here]:

Read More About