The National Museum of Bermuda [NMB] is hosting six Artist Talks as part of the Bermuda Tourism Authority's inaugural Bermuda Art Month this month.
A spokesperson said, "Meredith Andrews will be giving her Artist Talks on Friday, October 6 at 10:30am and Friday, October 20 at 10:30am. In her exhibit Homestead, currently showing in Commissioner's House at NMB, Andrews captures the fortitude of family life in Bermuda through a collection of large format portraits of multi-generational families at their homesteads.
"Join Andrews to learn about her creative process, connections with the families of Homestead and how her vibrant family photographic portraits link to NMB's community project Bermuda Family Scrapbook project.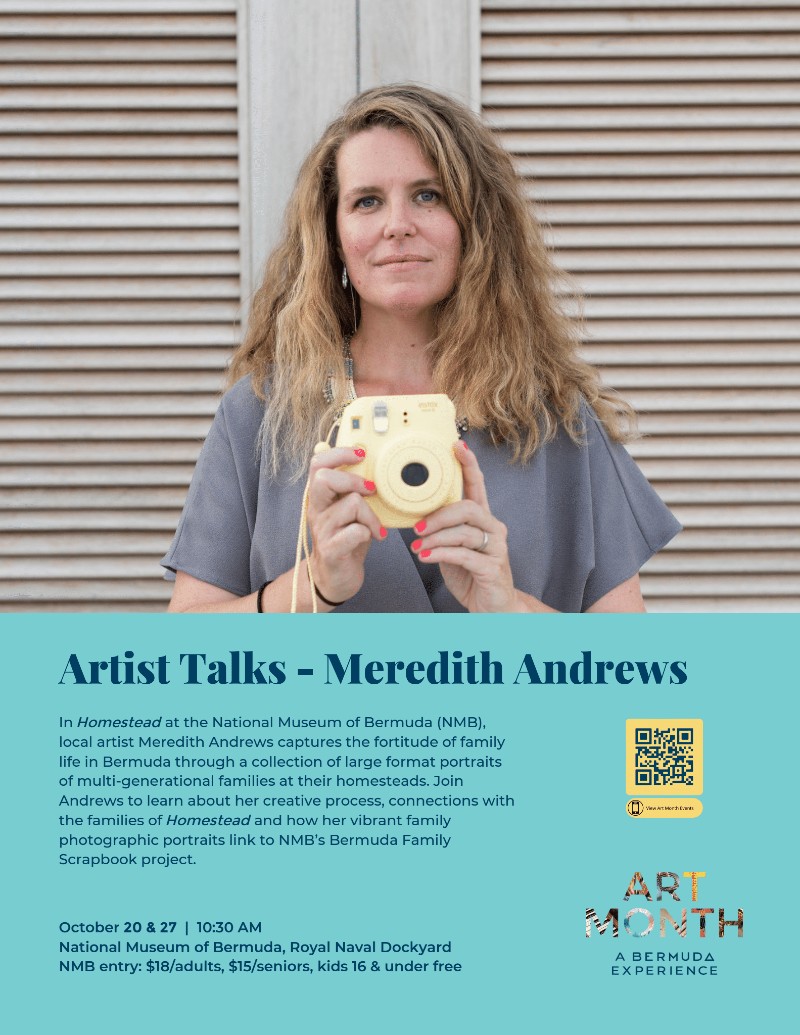 "Graham Foster's Artist Talks will take place on Sunday October 15 at 10:30am and Sunday, October 29 at 10:30am. Meet Foster in his famous Hall of History mural that spans 1,000 feet of wall space in Commissioner's House. Tracing the 500-year human history of Bermuda, this grand mural has captured the imagination of all ages, telling the island's story with vibrant detail, irreverent humour and poignant observations.
"This is a rare opportunity to learn about Foster's inspiration, technique, and the stories that breathe life into his art.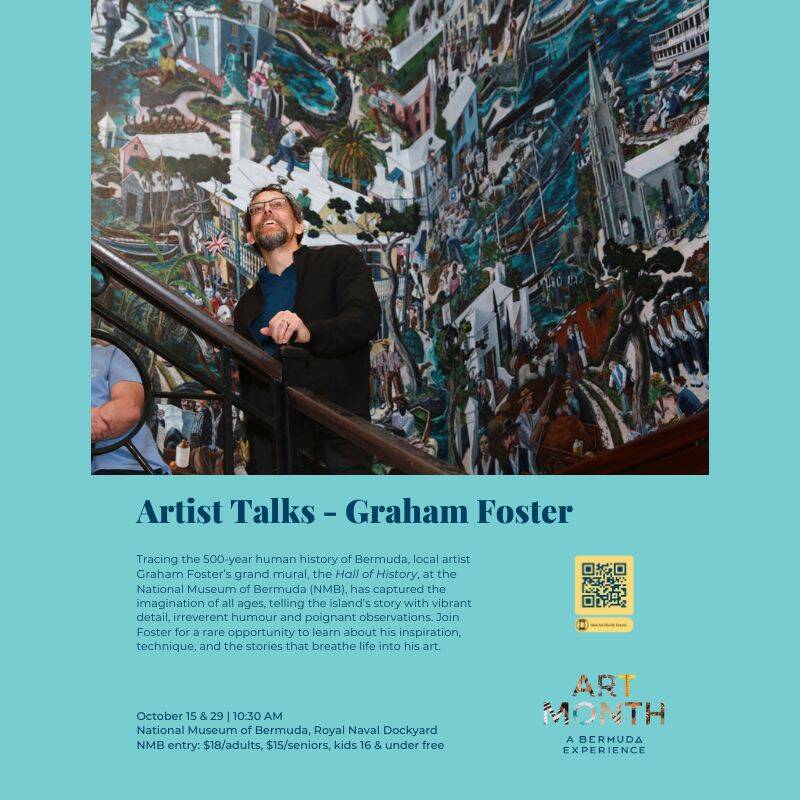 "Jayde Gibbons' Artist Talks will follow Foster's on Sunday October 15 at 11:30am and Sunday, October 29 at 11:30am. Gibbons will share her creative process for NMB's newest exhibit, FAMILY [FAM, I Love You]: through a collection of intimate and candid photographs, Gibbons explores the enduring power of family bonds in the face of profound sorrow and bereavement.
"Her photographs chronicle poignant moments from five local funerals and celebrations of life. Join Gibbons to learn about her work and how these photographs link to NMB's Bermuda Family Scrapbook."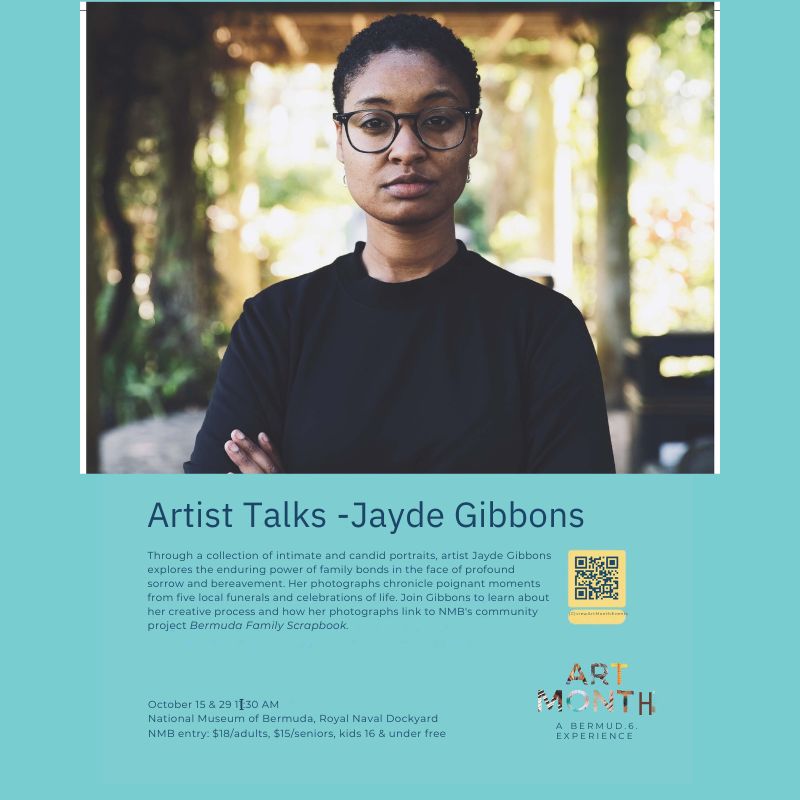 NMB Executive Director Elena Strong said, "NMB is excited to take part in BTA's inaugural Art Month. I encourage visitors and locals to come to the Museum for the Artist Talks, a unique opportunity to meet talented local artists' whose work is on display at NMB. Contemporary art is a powerful entry point to engage with Bermuda's past and heritage. We look forward to having Meredith, Jayde and Graham share their creative processes and insight into their work."
The spokesperson said, "The Artist Talks are free with admission to the National Museum of Bermuda: $18/adults, $15/seniors and all NMB members and children under 16 are free. The museum is open every day [except December 25] from 9:30am – 5pm [last admission at 4pm].
"NMB Staff members will meet Artist Talk attendees by the NMB Ticket Office to guide them up the hill to Commissioner's House Foyer to meet the artists. To learn more about Art Month in Bermuda, visit gotobermuda.com."

Read More About
Category: All, Entertainment, News