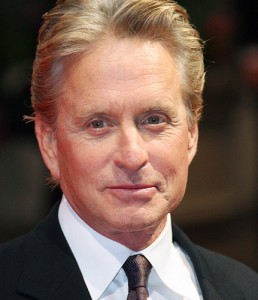 A Get Well Soon Book was placed at the Cabinet Office to provide the public with an opportunity to extend best wishes to actor Michael Douglas as he nears the end of his treatment for throat cancer.
Michael Douglas was recently diagnosed with stage 3 throat cancer and has been put on an 8 week treatment cycle of chemotherapy and radiation.
The son of Bermudian actress Diana Dill, Mr Douglas is a partner in the Ariel Sands Development in Devonshire. He maintained a home on the island for many years along with his wife Catherine Zeta-Jones and their children.
The Premier remarked, "Michael Douglas has entertained millions of people throughout the world but his contribution to Bermuda has been immeasurable.
We encourage everyone to sign the get well book at the Cabinet Office as a national expression of gratitude and a tangible sign that our hearts and prayers are with him and his family as they go through this trying time."
The Get Well Book will be available at the Cabinet Office for signing by members of the public until Friday October 15.
Read More About