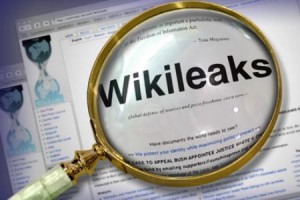 Bermuda has received our first passing mention in one of the Cables being released in the so-called "Cablegate" – the release of over 250,000 secret documents by the Wikileaks website.
The mention came in Cable #09PARIS933, entitled "France Open to Examining Six New Guantanamo Detainee Files".
The Cable was classifed as "confidential" and "noforn", which means no foreigners, and orginated from the Embassy in Paris.
Bermuda received a small passing mention which follows: "Chevallier's expert on this issue, Martin Julliard, asked about the financial payments the U.S. is providing to Bermuda and Palau upon their acceptance of the Uighur detainees. Fried clarified that U.S. funds are intended to cover reimbursable expenses only and are minimal."
Wikileaks said the full set consists of 251,287 documents from US officials and international diplomats, and that they will be released in stages over the upcoming months. The UK's Guardian, which had advance access to the documents, says the data dump contains 27 documents from the Bermuda US Consulate from August 28, 2009 and February 23, 2010 – meaning the cables being released started after the Uighurs were resettled in Bermuda.
Germany's Der Spiegel, who also had advanced access, has a graphic [pictured below] showing the same 27 documents, saying they are listed mostly as 'unclassified/official use only.' Wikileaks data indicates 68 cables reference Bermuda in some manner, with this first one [which is not tagged with Bermuda] likely to be one of the 68.

Each Cable is 'tagged', and VexedBermoothes has a comprehensive breakdown of all the tags/dates of the Bermuda Cables, with the tags including: Internal Governmental Affairs, Economic conditions, External Political Relations, Visas, Human Rights, Avian & Pandemic Influenza, Criminal Activity, Women Issues, Europe, Social Conditions, Security, Assistance to Citizens, Financial & Monetary Affairs, Terrorism Finance Traffic, Narcotics, Intelligence and more.
There is no timetable for when the documents relating to Bermuda will be released; it could be imminently or months down the road.
Read More About