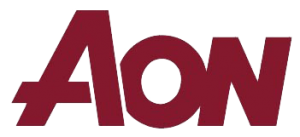 Bermuda is one of 19 countries downgraded in Aon's 2011 Political Risk Map,  its benchmark annual review of political and economic risks.
Aon Corporation,a leading international provider of risk management services, insurance and reinsurance brokerage, lowered Bermuda's rating from a low-risk jurisdiction to medium low-risk. Despite its downgrade, Bermuda still has Aon's second-highest rating as a medium low-risk country.
Bermuda was downgraded along with other island countries including Antigua & Barbuda, Bahamas, Barbados,the Cayman Islands, Comoros, Dominica, Grenada, Greenland, Antilles, St Vincent, Trinidad, St. Lucia and St. Kitts & Nevis "due to tighter global credit conditions which could lead to an increase in sovereign non-payment risk", according to Aon.
Beverley Marsden, associate director of Aon Risk Solutions' Crisis Management Practice, said: "We have seen 13 island nations move into a higher risk category this year because of the effect of a decline in tourism on their economy."
In addition, Algeria, Benin, Myanmar, Iceland, and Bahrain were downgraded. Among the countries upgraded by Chicago-based Aon this year are Kenya, Mozambique, Rwanda, Uzbekistan, Georgia and Panama. A total of 19 countries were downgraded on the 2011 map, while 11 nations were upgraded.
Aon's Political Risk Map ranks 211 countries on a six-point scale from low risk to very high risk. A downgrade on the map indicates the severity of the risk has heightened, while an upgrade indicates that the risk is less severe.
Read More About