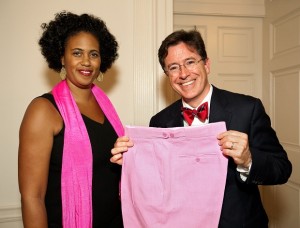 (Updated) Funnyman Stephen Colbert said he was serious about winning the Charleston Bermuda race — and as the fleet makes its final push to the finish line, it looks like he might get his wish.
Tonight at 8 p.m. Bermuda time, the host of Comedy Central's "Colbert Report" and his team aboard the Audi-sponsored 65-foot vessel "Spirit of Juno" had pulled to the front of the 11-boat fleet, establishing a slim lead in the biennial race.
Earlier today "Spirit of Juno" was trailing in third place as the yachts made their final drive towards Bermuda.
But by this evening Team Colbert was just 192 nautical miles away from the island — putting seven miles distance between their yacht and nearest rival "Tucana." Not far behind in third place was "Yanosha", which was 201 nautical miles from Bermuda.
The three front runners are expected to battle it out to the finishing line and arrive in Bermuda sometime tomorrow.
Before the start of the 777-mile race, Bermuda's Department of Tourism hosted a "Bermuda Bound" party for competitors and their families at Charleston's historic South Carolina Society Hall.
Tourism official Karin Darrell presented the comedian with a pair of pink Bermuda shorts for good luck. Mr. Colbert said he would have put them on that night if only he'd been wearing underwear.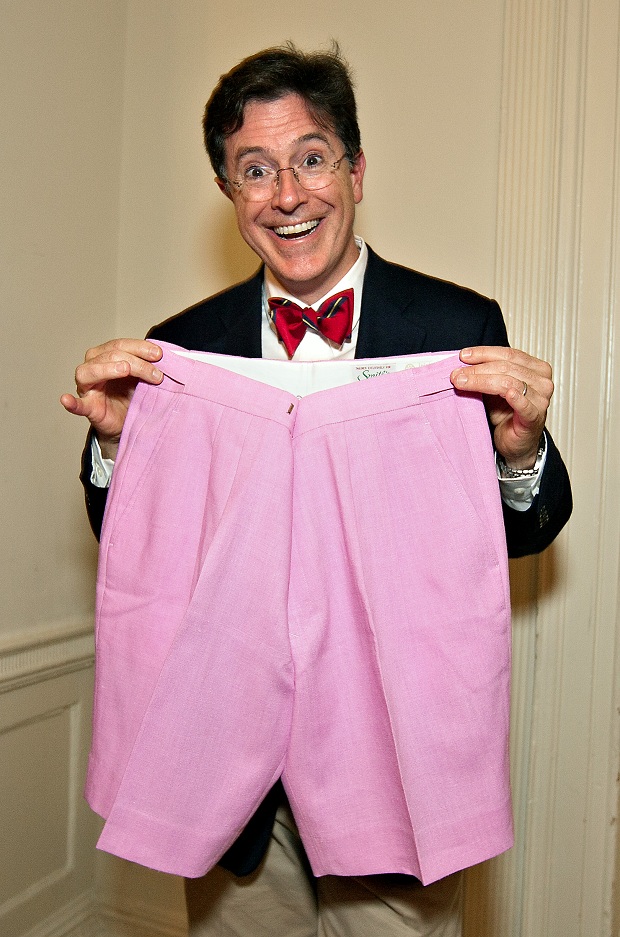 Update May 26, 6am: Mr Colbert and Juno have slipped back into second place, with Tucana now in the lead with under 200 nm to go.
Read More About
Category: All