Three humpback whales were tagged some weeks ago on the Silver Bank, the humpbacks' breeding grounds in the Caribbean between Dominican Republic and Turks and Caicos. The satellite tags are on the right side of the whales, just below the dorsal fin on this female below.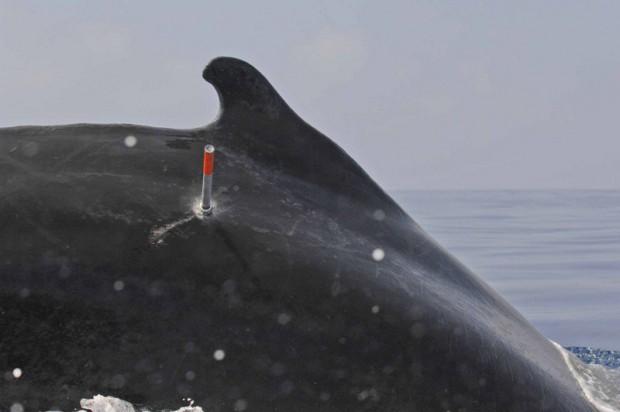 Satellite tracking suggests these whales are on their way to Bermuda waters and are expected here this weekend. Whale researcher Andrew Stevenson is asking whale watchers out this weekend to help identify these whales by taking photos of their fluke IDs so that there is a permanent record of 'who' these whales are.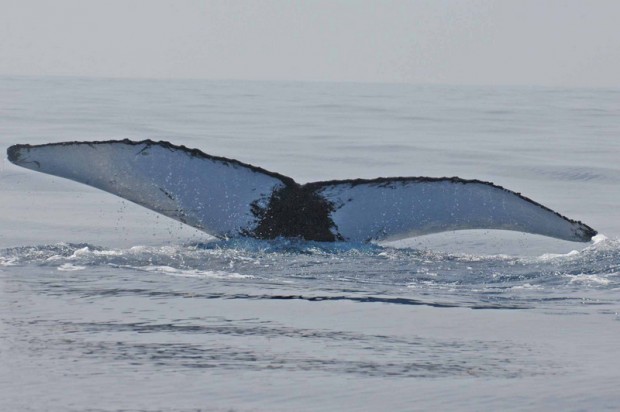 Photos of the underside of whales' flukes and information may be sent to Mr Stevenson at his email spout@logic.bm.
Read More About
Category: All, Environment