82 years after first traveling to Bermuda as part of the 1930 Newport Bermuda Yacht Race, the Dorade made the journey again this year, with the recently restored boat making the 635-mile ocean journey from Newport to Bermuda in approximately 83 hours.
Designed by the late Olin Stephens, Dorade was built in 1929 and first sailed to Bermuda in 1930, where she came second in her class in that year's Newport Bermuda Race. The Dorade returned two years later, placing first in her class in the 1932 race.
Photo below courtesy of Chistophe Jouany: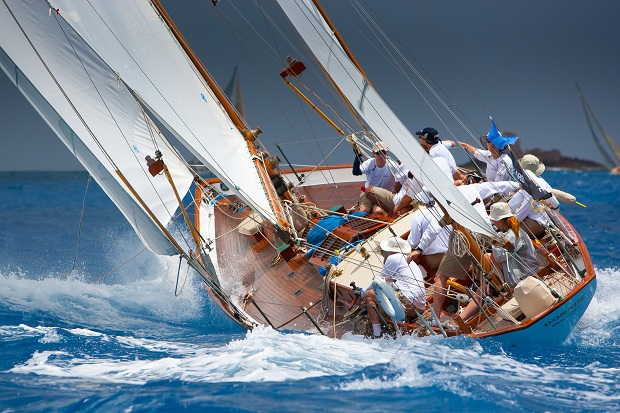 Dorade's owner, Matt Brooks from San Francisco, has restored the boat with his concept being to enter Dorade in all the races where she was victorious during her early years. Other core members of Dorade's crew include John Burnham, Pam Rorke Levy, Christopher Musler, James A. Hilton Sr and Bermudian Buddy Rego.
Recounting the history of the boat, the Dorade's website says, "In 1928 he [Olin Stephens] raced to Bermuda with John Alden in Malabar IX, and, after the finish, the 20-year-old swam from boat to boat to talk to crews and explore design features as his back blistered in the sun.
A quick look at the Dorade docked in Hamilton:
"After his grandfather sold the family coal business in 1929, his father commissioned S&S design Number 4, the 52-foot yawl Dorade.
"Her concept was much closer to a Six Meter than a Malabar. She had a tall Bermudian rig, balanced ends, narrow beam, lead ballast deep in the keel and lightweight, sophisticated construction (with steam-bent rather than sawn frames).
"Dorade was built at the Minneford Yard on City Island, N.Y., under the supervision of young Rod Stephens, who developed an efficient deck layout and a new type of deck ventilator (the Dorade vent) with a baffle that separated incoming air from spray."
Read More About