On Sunday [Nov 11] over 30 volunteers joined Bermuda Ocean Explorers [BOE] at their Fall Beach Clean Up of Warwick Long Bay, Warwick.
Sunny breaks, a couple light showers and a cool north easterly breeze allowed not only shore efforts along the beach and trails to be successful but the underwater clean up as well as half a dozen scuba divers from the Bermuda Institute of Ocean Sciences [BIOS] took to the ocean.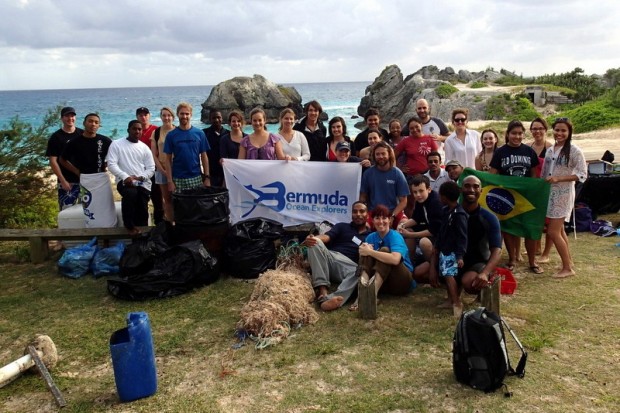 In common with all marine debris clean ups, many kinds of items were removed including pieces of plastic, bottles, bottle caps, rope, glow sticks, a huge net with floaters attached and much more. This clean up marks the fifth marine debris removal effort of the year that BOE have hosted or supported and are aiming for a sixth before year end.
Weldon Carl Wade, President and Founder, explains: "Our mission is to be an all-inclusive conduit, helping connect divers for the love of diving, regardless of training standard or other affiliation."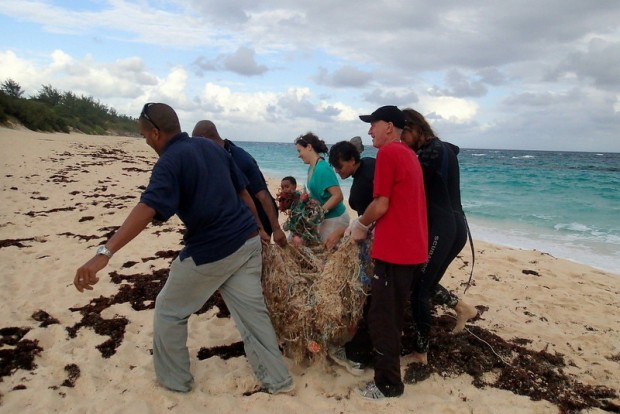 "We also want to create a synergy between existing organizations that promote conservation, education and research, ocean minded individuals and citizen scientists. We are very happy to work once again with BIOS and will continue to do so going forward with all of our beach and marine clean-up efforts."
"I want to personally thank everyone who supported this event, the sponsors, volunteers, divers, citizen scientists and definitely BIOS. In fact, we are already working on the next one."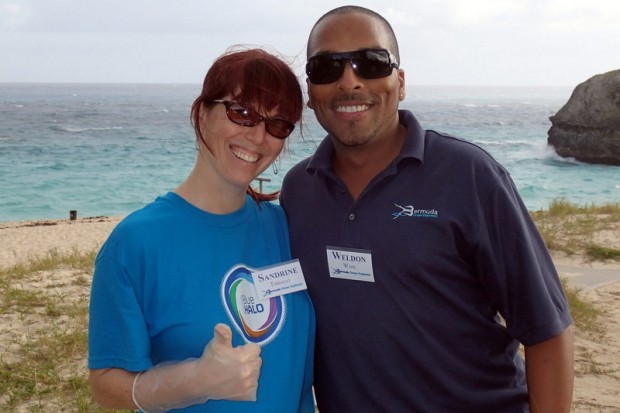 "Further to BOE's clean-ups, divers can look forward to a variety of events including the third annual International Diving Excursion happening in June of 2013, a Summer Sunset cruise, underwater photography competitions, socials and more."
Bermuda Ocean Explorers is an eco- and diving-oriented organization launched September 2011. To connect with Bermuda Ocean Explorers, visit their website or email info@bermudaoceanexplorers.org.
Read More About
Category: All, Environment