The World Rugby Classic defending champions Argentina made a statement that they will not give up their crown easily, as they defeated France 21 – 5 in the first game of the Classic last night [Nov 10].
Argentina went in front in the tenth minute when Leandro Lobrauco went over for a try and when Federico Todeschini kicked the conversion he made the 7 – 0.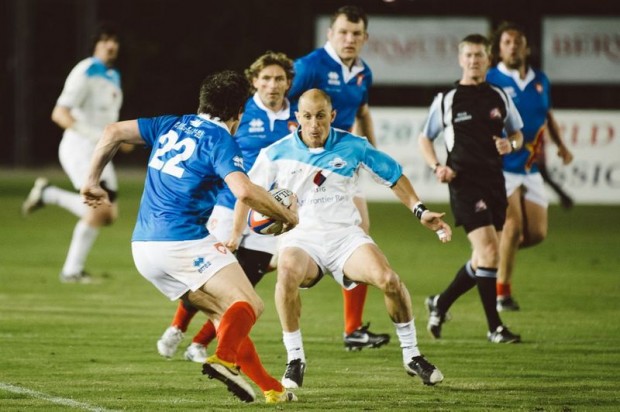 Argentina doubled their lead in the 19th minute when Juan Campero received a short throw in and scored a try, and Todeschini added the Conversion as Argentine held a 14 – 0 lead going against a strong breeze at the half.
Argentina got back on the scoreboard in the 40th minute when Campero scored his second try of the game and Todeschini added the conversion making the score 21 – 0. France finally got on the scoreboard in the 44th minute when Nicholas Couttet went over for a try, however Cedric Rosalen missed the Conversion as Argentine held a 21 – 5 lead.
In the 58th minute France scored again as Olivier Otondo scored a Try and when Frank Comba kicked the conversion it made the score 21 – 12, but with no time remaining on the clock Lucas Borges scored a try for Argentina and Matias Zuccheri missed the conversion to make the final score 26 – 12. You can view all our coverage of the Rugby Classic by clicking here.
Photos by Akari, click to enlarge:
Read More About