On Sunday, February 17th, the Progressive Labour Party celebrated its 50th Anniversary with a Luncheon at Fairmont Hamilton Princess.
The Guest Speaker was Bermudian lawyer Eugene Johnston, who addressed over 200 attendees, which included Opposition Leader Marc Bean, and many of the past and present Members of Parliament.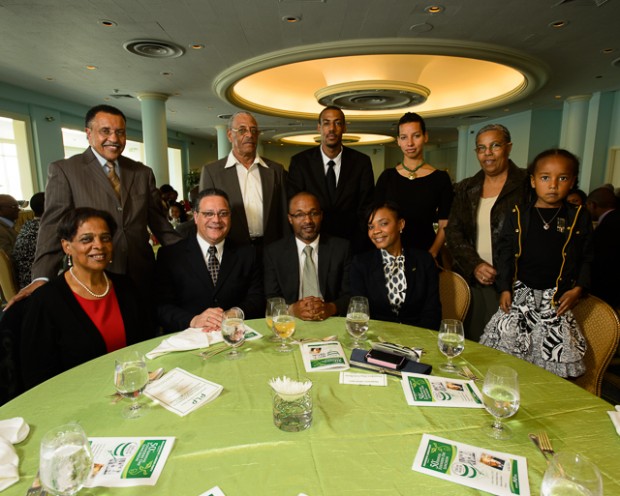 In addition to the Guest Speaker's address, Drum Major Awards were presented to four members of the community by the Party Leader & Party Chairman Maynard Dill: Mrs. Betty Christopher, Mr.David Hughes, Mrs. Marita Thompson, and Mrs. Doris Corbin were each awarded for their respective contributions.
Photos by Anthony Wade, click to enlarge:
Read More About