Ilkeston FC chairman Dave Mantle has taken steps to further strengthen Ilkeston FC's burgeoning relationship with Bermuda Hogges.
The Robins have already established a strong link with the USL Premier Development League side, sparked by the arrival of Bermudian international striker Antwan Russell at the New Manor Ground.
 Russell in action, photo by Robbie Stephenson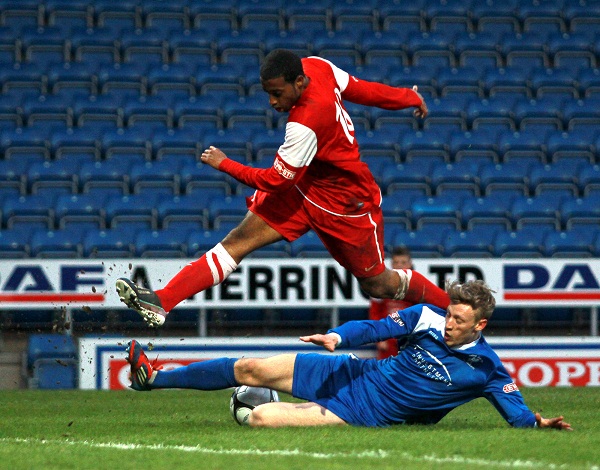 Now Mantle has held fresh discussions with Hogges' owner Paul Scope – during a visit to the UK – to see how the exciting partnership can be expanded.
The two have agreed that more senior players will travel over to Derbyshire to try their luck at Evo-Stik Premier Division level, while there will also be an increase in the number of talented youngsters from the island joining the club's Academy.
Antwan Russell holding is the Derbyshire Senior Cup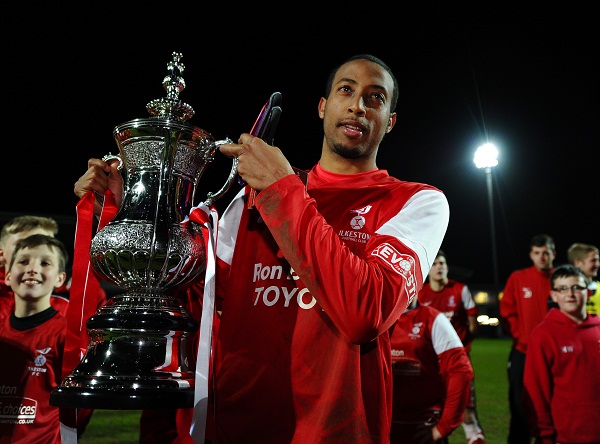 "I was grateful to Paul for making the time to visit specifically to discuss the logistics of our proposal," said Mantle. "We now have a clear pathway for senior players to join Antwan Russell and Lejaun Simmons, who have settled really well at the club.
"We have also further developed the detail concerning the Academy link and expect players from Bermuda to join our Academy in time for the new season."
Mantle expects to visit Bermuda to meet prospective young players and their families over the summer.
Read More About