The Bermuda Environmental Sustainability Taskforce [BEST] hosted a Bee Fair entitled "Keep Bermuda Buzzing" today [Apr 12] at the Bermuda Underwater Exploration Institute [BUEI], educating the public on the importance of bees to nature at large and the skills required to keep and promote their propagation.
According to the promotional flyer for the event, it is estimated that, since 2008, Bermuda's bee hives have decreased by 65 percent, a staggering fact with far-reaching consequences.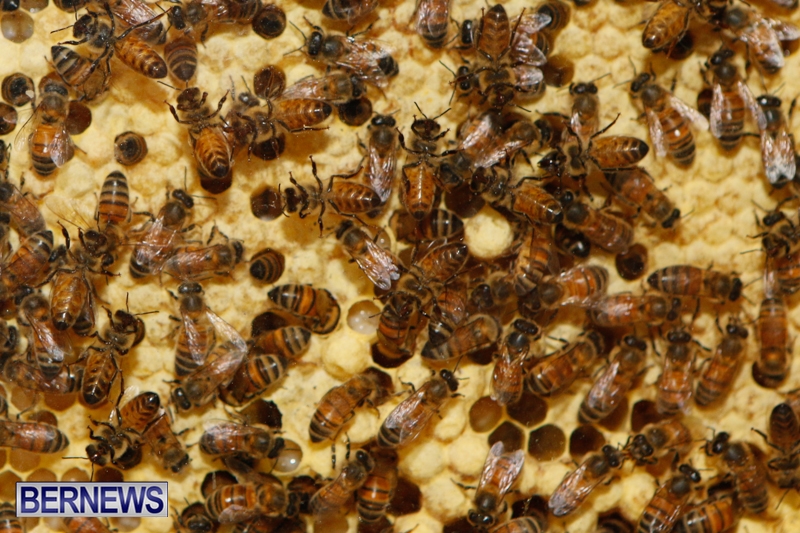 The Bee Fair included a short film and a panel discussion, and had stalls displaying bee keeping techniques and equipment, bee-friendly plants and products, school projects, bee-related merchandise, and more, all in an effort to remind the public of the crucial ecological role that bees have to fill.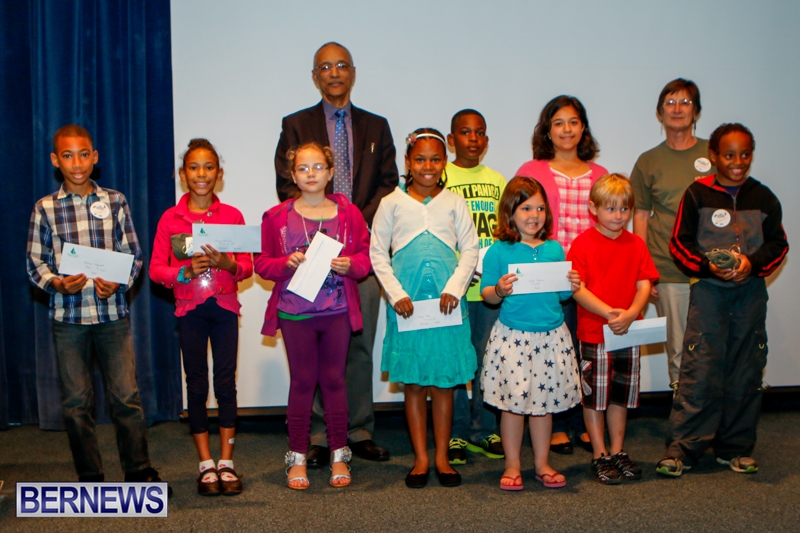 Artwork was submitted by school children from across the island and after judging the winners were announced at the event. In the 5-7 year age group Emma Oliveira placed first while Landon Grayston placed second and Amber Simons received an honorable mention.
Maya Dean won the 8-10 year old picture category with Honor Minors placing second and Dennajae Paynter receiving an honorable mention. The 8-10 year old poem category was won by Simeon Hayward while Vanessa deOliveira placed second and Honor Minors received an honorable mention. Julia Pimental won the 11-13 year old poem with picture category with Jehrai Tucker placing second.
Click to enlarge photos:
Read More About
Category: All, Environment, Environment, News, Photos