The Bermuda Hospitals Charitable Trust [BHCT] is just about the launch the final push toward the "Why it Matters" campaign, with an emphasis on engaging the entire community.
A spokesperson said, "While the campaign is more than 75% complete, there is still a way to go for the September deadline to make the final $20 million payment to the BHB. With more than $32 million in cash and pledges, this campaign has already shown how the community has been willing to support their new treatment center.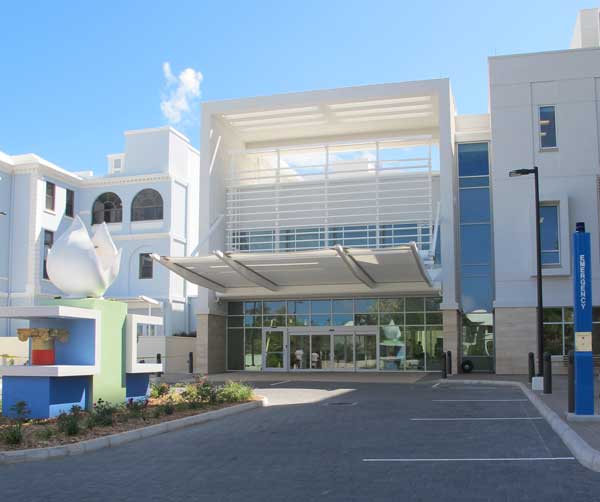 "There have been some misconceptions about the new Acute Care Wing. One is that the single bed en-suite rooms will be only for those who have coverage for private rooms .The real truth is that there will be only one acute care treatment center where all patients except those in maternity and the children's ward, [which will remain in the old KEMH building] will receive treatment in the new facility.
"The Emergency Department, Diagnostic Imaging, Dialysis, Oncology and 5 surgery theaters as well as three wards on three floors totaling 90 beds will be housed in the new wing. Effectively when anyone visits the hospital they will more than likely be entering at the new wing and, if they need to be admitted for surgery, they will end up on one of the single bed recovery rooms mentioned above.
"This means that everyone will have access to the same facilities and not, as has been rumored, in multiple bed rooms. This concept is the model for new hospitals in an effort to avoid the spread of illnesses, a common problem with multiple bed rooms.
"This is not a luxury but a simple way to increase infection controls, avoiding the problem of shared rooms which often lead to complications and extended length of stay.
The new wing will be the treatment center of our hospital and nearly all of us will find ourselves there either as a patient or visiting one. With the enhanced care expected we will all have much to be proud of.
"Finally, the new final push for the capital campaign will focus on those in our community who have not had the opportunity to make a financial investment in our health care system. Each home will receive a flyer which will allow every family to participate in the final push. Many school groups and workers have already supported, many have already given and now it is your turn.
"I look forward to a successful conclusion to the Why it Matters campaign and the successful opening of the new facility in September. We should all know now why it matters and now it is our chance to show that we all can help.
"Also for the many US citizens in Bermuda, you can support with you gift directly through the Bermuda Wellness Foundation, a US 501c3 registered charity, at bermudawellnessfoundation.com – locals can also make donations directly thought the BHCT website.
"It is our very own first class treatment facility, we can all help."
Read More About
Category: All