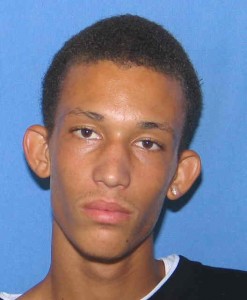 In this morning's [July 1] Supreme Court Monthly Arraignment session, Chris Duerr pleaded not guilty to the premeditated murder of Haile Outerbridge and Rico Furbert at Belvin's Variety store in January 2013.
Duerr, 26, also pleaded not guilty to using a firearm whilst committing both indictable offences.
Two other men were named in the indictment but neither was present in this morning's Arraignment.
Duerr must return to Supreme Court on 18 July when the Director of Public Prosecutions will make an application to join his case to others involved.
In the meantime, Duerr will remain in custody.
[Note: There are very specific rules about commenting on court stories that are not yet completed, and as such many are not permitted. If you are not familiar with the rules, please see the guidelines here.].
Read More About
Category: All, Court Reports, Crime, News