The American Society of Bermuda as part of their philanthropic endeavour, focusing on the seniors' and children in Bermuda, donated a large canopy tent to the Lefroy House, a senior citizens' residence in Somerset.
A spokesperson said, "The canopy tent will allow the residents to sit outside in the fresh air, enjoying afternoon teas, birthdays and other celebrations in a lovely garden setting.
"The American Society has also donated a large puzzle, board games, like Dominoes and Checkers for the residents to play whilst relaxing in the open air this summer."
Board members: Left to right: Milton Stevens, Tina Stovell, Ellie Najac, Julie Minors, Deanna Smith, missing Barbara Chasty.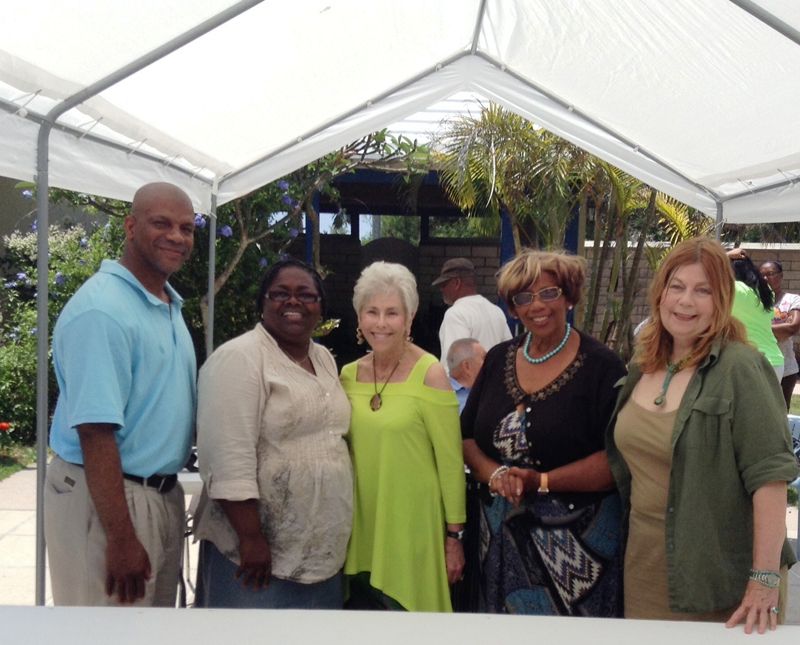 For more information on the American Society memberships and activities, please visit www.americansocietybermuda.com or www.facebook.com/Americansocietybermuda
Read More About
Category: All