Portuguese sail training ship Sagres, which left Lisbon on May 27, is set to pay a visit to Hamilton from June 16 through 19, with the vessel to be open to visitors during its stay.
The ship is undergoing a period of training with the cadets of the second year of "Escola Naval," the Portuguese Naval Academy.
On June 17 and 18, Sagres will be open to local visitors from 10.00am to 9.30pm, then again on June 19 from 10.00am to 3.00pm, before leaving at 3.30pm the same day, heading toward Philadelphia.
Sagres was built in 1937 in the shipyards Blohm & Voss as the third in a series of four ships built by the German Navy. Damaged during World War II, the vessel – then named Albert Leo Schlageter – was captured in 1945 by the American forces and handed over to Brazil in 1948.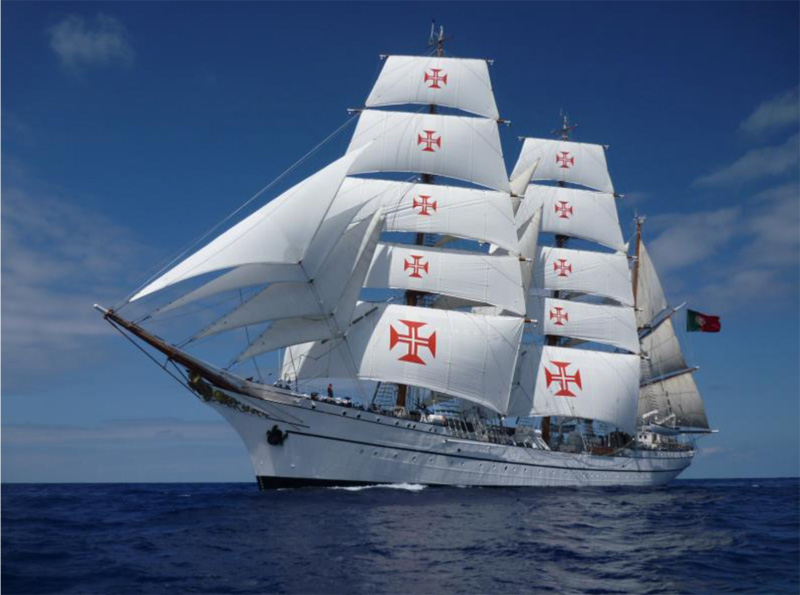 The ship was incorporated in the Portuguese Navy on February 8, 1962 and she was named Sagres. Since then, the vessel has sailed every year on training cruises with the cadets of the Portuguese Naval Academy.
Besides the training cruises, Sagres is used abroad as an itinerant Ambassador of Portugal and representative of the Portuguese Navy.
In fulfilling her duties, Sagres has called on 113 foreign ports in 45 countries and has carried out three world circumnavigations in 1978/79, 1983/84, and 2010.
For this mission, Sagres is sailing with a crew of 132 militaries, plus 42 Portuguese Naval Academy cadets and four cadets and young officers from other Navy's, including Canada, England, Spain and the United States.
Read More About
Category: All