An international event of "world class track athletes" will descend on Bermuda in April, the Bermuda Tourism Authority [BTA] and Bermuda National Athletics Association [BNAA] announced jointly today.
The Bermuda Invitational Permit Meet will take place at the National Sports Centre [NSC] on Friday, April 22, 2016 from 6:30pm to 8:30pm.
"An event like this has never been witnessed before in Bermuda with world class athletes, Olympians or former Olympians competing," said Donna Raynor, president of BNAA. "This will be like the America's Cup of Athletics."
The BNAA made a submission to its international governing bodies to become eligible to host the event and approached the BTA for support through its Tourism Experiences investment process.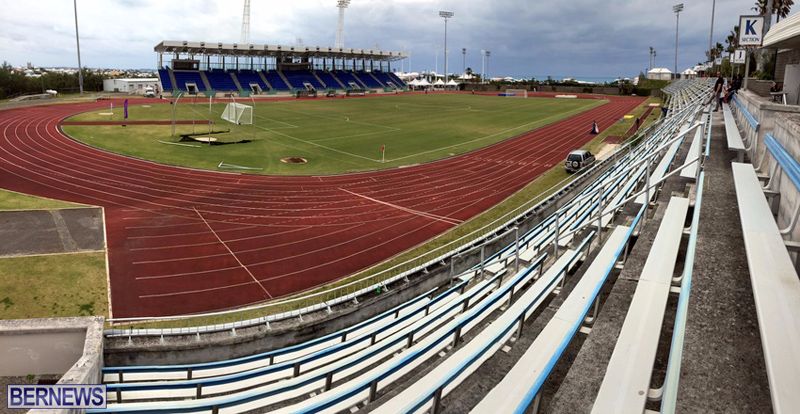 "In the same way the Danish National Swim team is here in Bermuda using our national pool to train for the Olympics, we will have some of the brightest stars in athletics competing on our track in about three months," said Pat Phillip-Fairn, chief product and experiences development officer.
"The BTA is proud to be a key sponsor of this event because it helps position Bermuda for the next level of sports tourism."
Officials are in talks with agents and coaches negotiating to attract some of the top names in athletics.
The BNAA will also showcase its own elite athletes during the invitational including Tre Houston, Tyrone Smith and Aaron Evans.
The schedule of events will consist of 100m, 400m, 400m Hurdles, 800m, 1500m, Men's Long Jump and Females' High Jump. The athletes will compete for prize money. Spectator tickets will be made available to the public beginning February 29, 2016.
"The Bermuda Invitational is one of a series of permit meets held in the Caribbean region – starting in the Bahamas, then Bermuda, Cayman and Jamaica. The events are conducted separately, but at some point they may become a circuit," the BTA said.
"A series of meets in the same geographic region is particularly attractive during an Olympic year when athletes are looking for venues that are close by to compete in. Bermuda would be well-positioned to play an important role in that kind of circuit because geographically it is close to North America and the Caribbean."
Mrs. Phillip-Fairn said: "If we can make this Area Permit Meet an annual staple, and part of a circuit that includes stops in the Caribbean, we then have the potential to be a part of something truly ground breaking, elevating Bermuda to a level of sports tourism even higher than the one we are speaking of today."

Read More About