[Opinion column written by Chris Famous] 
"We shall not, we shall not be moved, We shall not, we shall not be moved, Just like a tree that's standing by the water, We shall not be moved" - Mavis Staples
On Friday, March 4th, 2016 hundreds of Bermudians from a cross-section of our community answered the call to create a "Sea of Black" on the grounds of the House of Assembly to show their support for bi-partisan comprehensive immigration reform.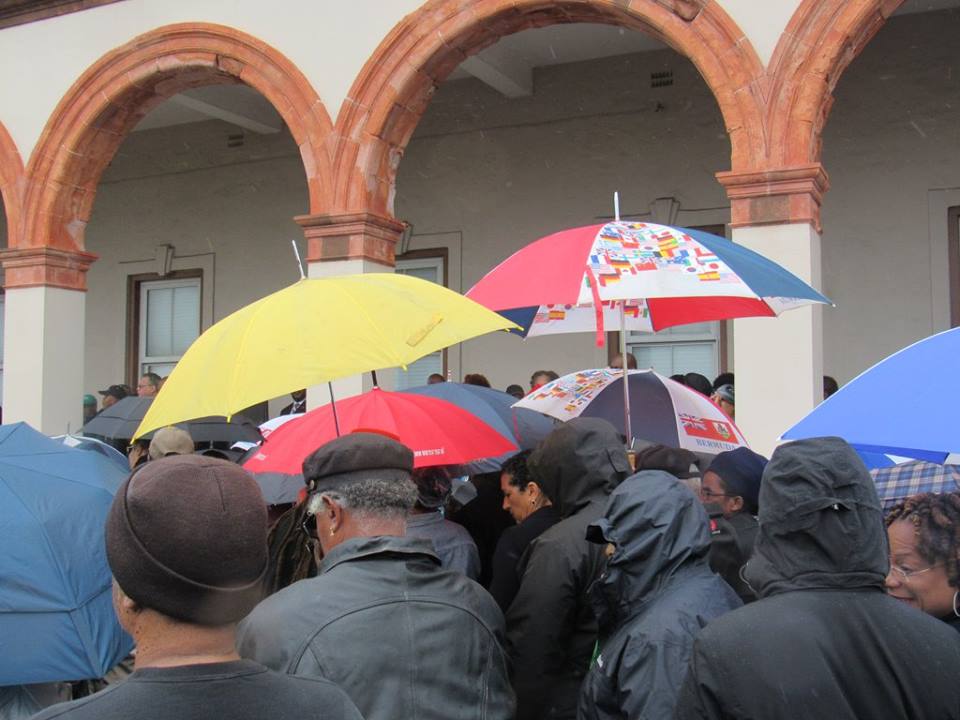 For two hours they stood in the cold and rain listening to impassioned speeches from fellow Bermudians highlighting a rational and balanced alternative to OBA's proposed pathway to status.
In the midst of this gathering, in what can only be described as a prime example of where Bermuda is today, several OBA MPs including MP Trevor Moniz, MP Glen Smith, MP Jeanne Atherden, MP Jefferson Sousa and MP Cole Simmons opted to walk past hundreds of Bermudians without acknowledging the gathering.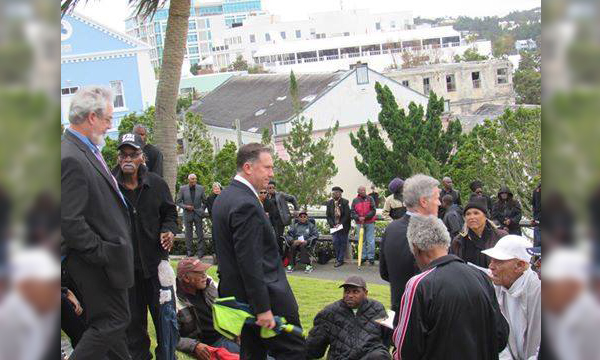 Later, Premier Dunkley, in an attempt to justify not addressing the crowd, stated that he "wasn't invited to speak and had an appointment to attend."
One lady remarked: "This is how they truly think of us today, then tomorrow they will be asking us to vote for them."
This seemed to be the opening salvo in what has become or reemerged as Bermuda's most divisive social, economic and political issues: racism and immigration.
On Saturday, March 5th, the OBA Minister responsible for Immigration, Sen Michael Fahy decided to take to social media in an effort to push his agenda by lashing out at the hundreds of Bermudians who had gathered the day before and any other Bermudian not in favour of his proposed legislation: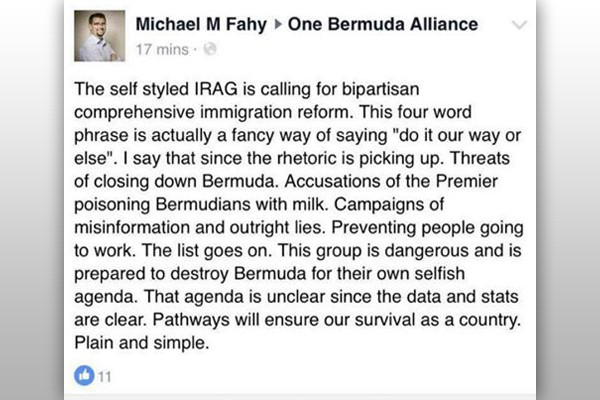 So we have the unelected Minister of Immigration calling hundreds of born Bermudians: "dangerous to Bermuda and trying to destroy Bermuda."
Take a look at the very good look at the pictures of those who attended the event on Friday. They are mothers, fathers, grandfathers, grandmothers. They are teachers, lawyers, engineers, tradesmen, accountants, pastors. These individuals come from a longline of persons who have built Bermuda over the last 400 years.
According to the OBA by them taking a stand in an effort to protect their children's future, they are now labelled as "dangerous".
It seems the outright contempt of those gathered by the OBA MPs on Friday, coupled with Minister Fahy's online statements have given license to an onslaught of cyber hatred from OBA supporters over the weekend.
In America, there has been an outbreak of outright racism by persons who have become emboldened with the prospects of having someone like Donald Trump become president. "Trumpism" is the phrase being attributed to such persons.
Likewise, here in Bermuda with persons emboldened by having someone like Michael Fahy as Immigration Minister, there has been an outbreak of extra racism. Or just call it "Fahyism".
To my fellow Bermudians, in the face of increased OBA oppression and cyber racism please continue to stand firm.
"We shall not, we shall not be moved, We shall not, we shall not be moved, Just like a tree that's standing by the water, We shall not be moved" - Mavis Staples
- Chris Famous can be contacted via email at Carib_pro@yahoo.com or Twitter at @ryderz777

20 Most Recent Opinion Columns

Opinion columns reflect the views of the writer, and not those of Bernews Ltd. To submit an Opinion Column/Letter to the Editor, please email info@bernews.com. Bernews welcomes submissions, and while there are no length restrictions, all columns must be signed by the writer's real name.
-
Read More About