The Women's VIP Network is getting set to hold 'Conversations With Our Girls,' a mother/daughter boot camp aimed at encouraging positive values.
The event will be held on Friday, April 15 from 6.00pm to 9.00pm at Christ Church Hall in Devonshire at a cost of $15 for adults and $10 for girls under 19.
For more information, email vipnetwork@northrock.bm or call 293-8829.
The event poster says, "This event is for you if you seriously want to ensure your daughter knows her value; encourage your daughter to respect herself and others; encourage lady-like social behavior; nurture a stronger relationship with your daughter; and share with others how they can improve their relationships with their daughters."
Additional points include, "Be in tune with your daughter's issues and concerns; get your daughter to open up and encourage healthy discussions with her; determine how to effectively resolve conflicts with your daughter; and learn relationship building activities."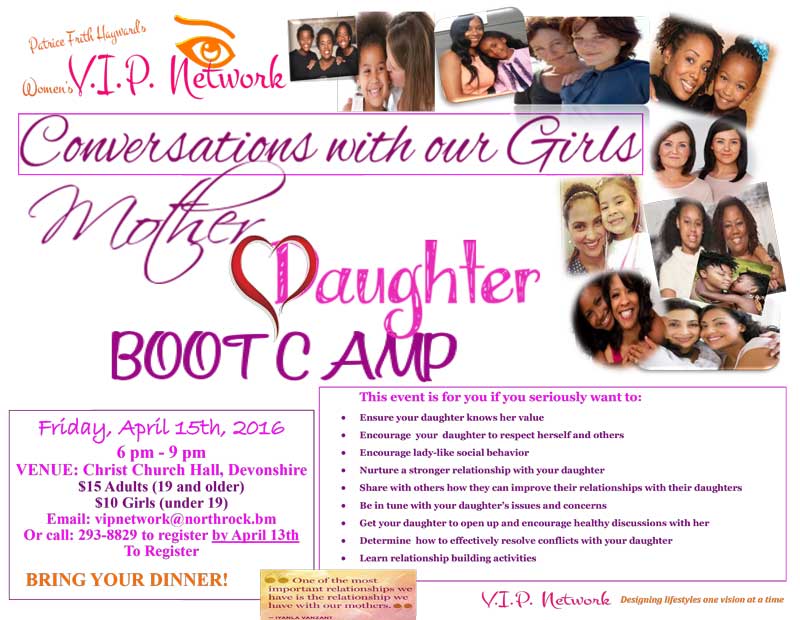 Read More About
Category: All