Bermudian Nathan Titterton has been appointed head prefect at Trinity College School [TCS] in Ontario, Canada for the 2016-2017 academic year, becoming the eighth Bermudian to hold the position since the late nineteenth century.
With strong ties to Bermuda that stretch back 130 years, a number of Bermudians have attended the school and volunteered as members of its board of governors over the years; Sir Harry Butterfield, Neville Conyers, David Saul and George Holmes have all been TCS governors, and Stephen Thomson presently serves on the Board.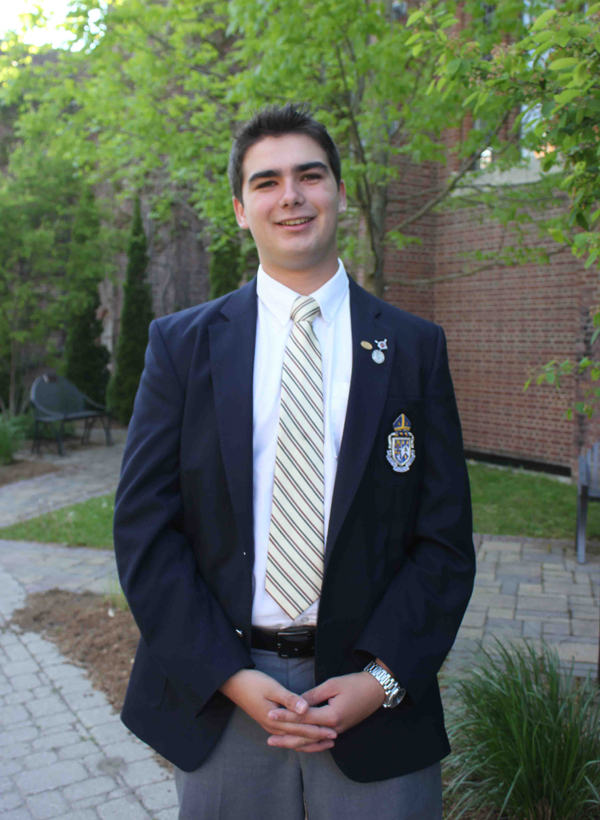 Mr. Titterton will hold the top student leadership position as the "Head Prefect," carrying on a tradition that began with W.E Tucker in 1891.
Other Bermudians to hold the position include P.B Tucker in 1895, George Tucker in 1912, Bill Brewer in 1947, Chris Spurling in 1985, Cameron Snaith in 1996, and Alli Conyers in 2005.
The School also offers a Bermuda Scholarship, which is funded by donations from TCS alumni and parents in Bermuda. Bermudian Tom Conyers currently is a director with the TCS Foundation.
Read More About