[Written by Chris Famous]
Something unusual happened over the last few weeks. Well, besides St. David's taking back the Eastern Counties Cup from Cleveland County in dramatic nail biting style.
For an entire week, Bermudians' Facebook timelines became flooded with accolades by the hundreds, if not thousands, by persons of all demographics giving praises to a small set of young Bermudians who had worked tirelessly over the last few months pooling their skills and crafts together to produce a flawless production of the award winning movie and Broadway play The Colour Purple.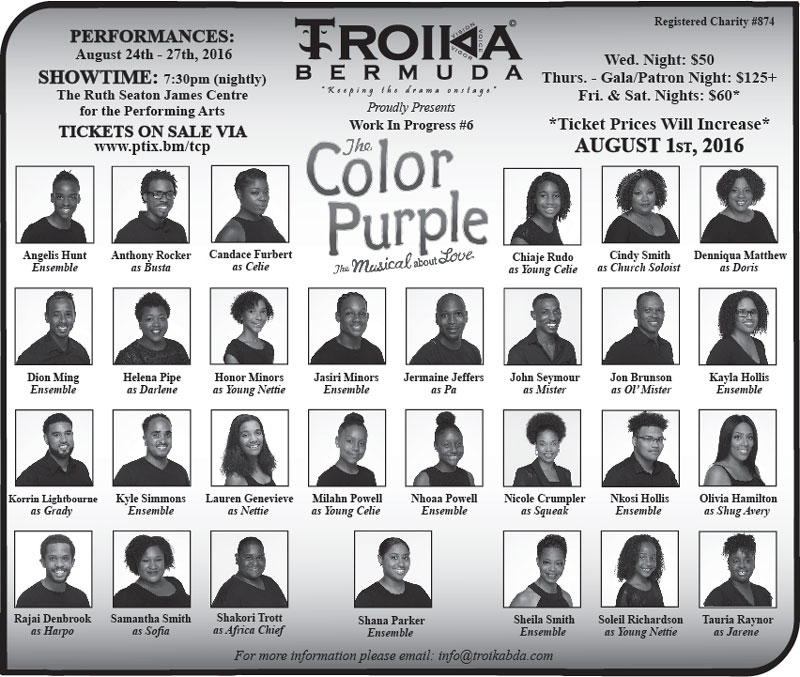 Such was the demand that even with three extra shows being put on, the seats were sold out faster than spots on Front Street for the 24th of May Parade. Entire families were purchasing up to four and five tickets at a time.
To my knowledge, never before has a local production been held over by popular demand for three additional performances.
With all that being said, much thanks has to be given to everyone involved with the production, from the stage hands, costume makers, makeup artist, directors and the performers themselves.
What they were able to achieve has effectively reset the dial in multiple ways: First and foremost they completely destroyed the false notion that young Bermudians simply sit around and expect handouts without being willing to get out there and utilize their God given talents to uplift themselves and others around them.
Secondly, they firmly and without a doubt demonstrated that Bermudians are multi-talented performers. Whether it be singing, acting or musical performances, there is no doubt that these young persons delivered on a Broadway level. Essentially there is can be no question about whether or not our people are able to entertain locals and our visitors. Zip, zero, none.
This production has now given the next generation of Bermudian performers the bar to which they must strive and show that they are worthy of performing in their own island.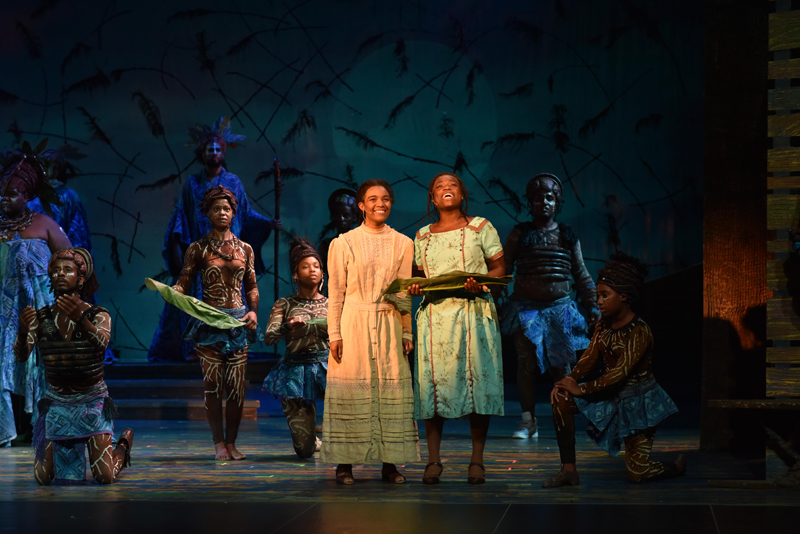 Thirdly, these young people provided a valuable lesson for the entire island.
Often the cry from politicians, clergy, and unions is for Bermudians to get together and work for a common good, Unfortunately, far too often that cry is never answered. The cast of The Colour Purple answered that call and went on to exhibit unity through the arts.
Numerically speaking, about 3,000 persons got to witness Trioka's production of The Color Purple. However, the entire island got to witness the long term results of the efforts of these young Bermudians.
For this we must say thank you, Trioka.
- Chris Famous

20 Most Recent Opinion Columns

Opinion columns reflect the views of the writer, and not those of Bernews Ltd. To submit an Opinion Column/Letter to the Editor, please email info@bernews.com. Bernews welcomes submissions, and while there are no length restrictions, all columns must be signed by the writer's real name.
-
Read More About
Category: All, Entertainment, News