[Updated with video] A wreath-laying ceremony to mark the 15th anniversary of September 11, 2001 was held at the 9/11 Memorial in the Botanical Gardens this morning, with Deputy Premier Bob Richards saying that "the people of Bermuda stand with the people of the USA and join hands with those around the world, in laying a wreath to remember and honour the thousands of innocent lives lost since that fateful day."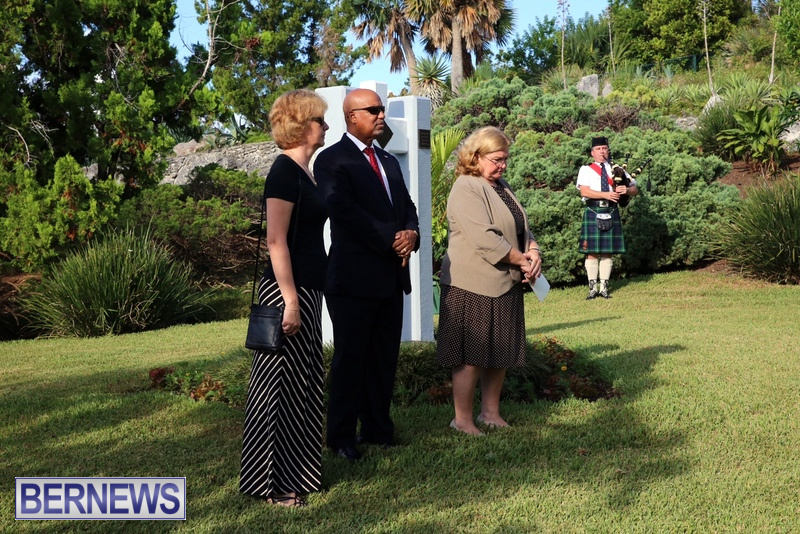 Organized by the U.S. Consulate, the ceremony included remarks by Acting Governor Ginny Ferson, Deputy Premier Bob Richards, and U.S. Consul General Mary Ellen Koenig. Following their remarks, the three representatives laid three wreaths, after which a minute of silence was observed.
"Two Bermuda citizens, Boyd Gatton and Rhondelle Tankard, who died at the World Trade Center on 9/11 were remembered along with 67 citizens from the UK, 24 citizens from Canada, 16 citizens from Jamaica, as well as the 2,605 Americans and citizens from 61 other countries," the U.S. Consulate said.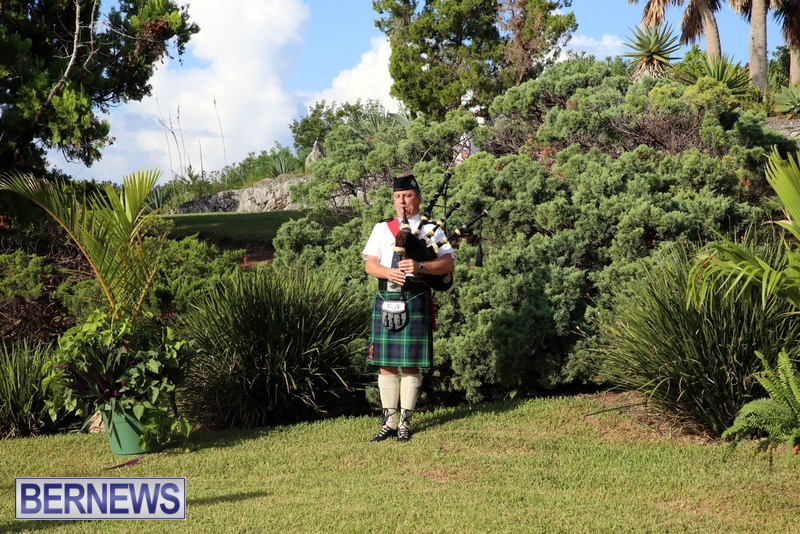 Acting Governor Ginny Ferson said, "The scourge of terrorism has not gone away; we have seen further evidence of it over the past year. We must remain ever vigilant at home and when travelling overseas.
"But at the same time we must continue to go about our daily lives without fear, trusting in the fundamental values of respect, tolerance and freedom. Only then will terrorism be shown to have failed."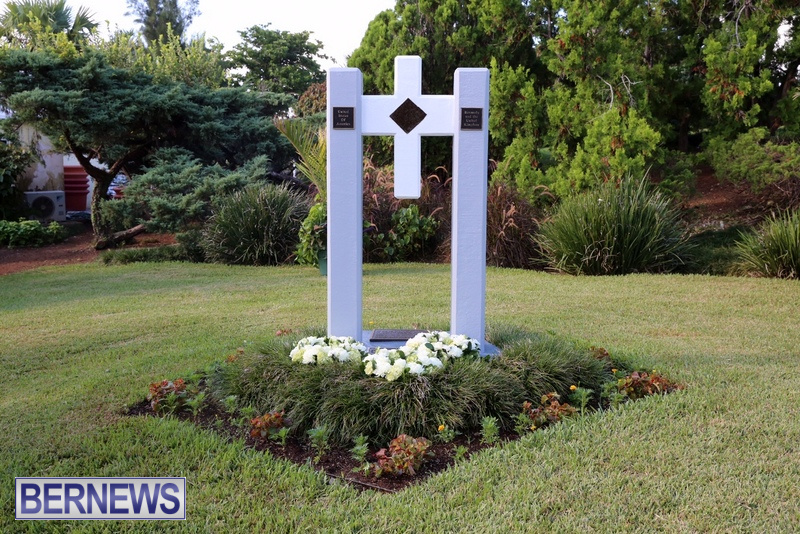 Deputy Premier Bob Richards said, "Bermuda stands in solidarity with all those who lost something or someone that day. We stand for those who wish to build a better society, a society of peace, tolerance, mutual respect and prosperity.
"The people of Bermuda stand with the people of the United States of America, and join hands with those around the world, in laying a wreath to remember and honour the thousands of innocent lives lost since that fateful day."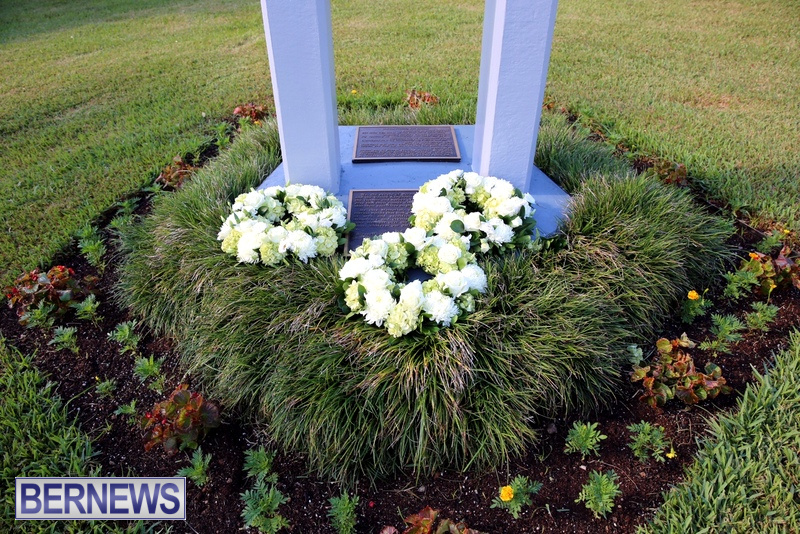 Consul General Koenig ended her remarks with a call to "recommit to humanity's goodness that emerges from these horrors: our collective resiliency and willingness to extend a helping hand, our united resolve against evil, and our instinctual response in the face of tragedy to rebuild and create something meaningful from the ashes."
Read More About