The 29th Annual P.A.L.S. Walk with Me for Cancer Care held on February 19 raised more than $35,000.
A total of 600 people registered for the event, which is the organisation's major annual fundraiser, with proceeds going toward vital medical care, equipment and supplies for cancer patients in Bermuda.
Karen Dyer, P.A.L.S. Executive Director, said, "We would like to thank everyone who turned out in such numbers to participate and P.A.L.S. is extremely grateful for the support shown by the community."
Kathy Perry [Senior Marketing Coordinator, Colonial Group]; Terri Durrant [Advertising Manager, Butterfield & Vallis]; Stacy Oughton, winner of $750 travel voucher; Karen Dyer [Executive Director, P.A.L.S.]; Georgie Swayne, winner of $1,000 travel voucher for raising $1,000 in pledges; Michael DeCouto [Chief Marketing Officer, Clarien Bank]: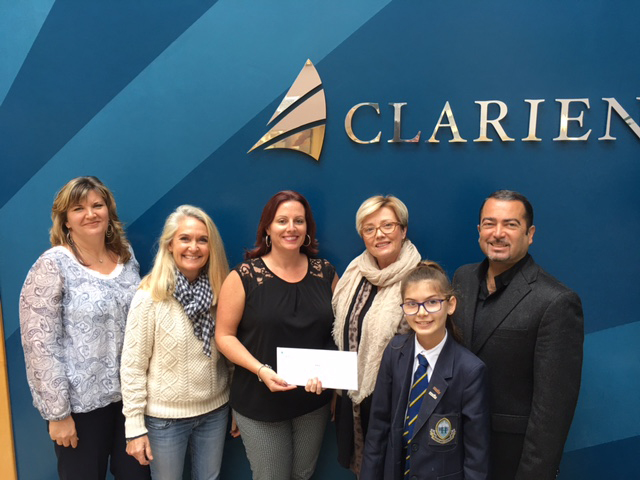 "We would like to thank our dedicated volunteers and major sponsors Clarien Bank, Colonial Insurance and Butterfield & Vallis, and our patron, His Excellency Sir John Rankin, Governor of Bermuda.
"We would also like to express special thanks to Dennis Fox who provided music and Dequan Trott, Junior Town Crier, and Yves Paul who led participants in the warm-up exercises."
Prizes were awarded this week to participants that raised the most money. Georgie Swayne received a $1,000 travel voucher for raising more than $1,000 in pledges, while Stacy Oughton won a $750 travel voucher in the draw for those raising more than $100 in pledges.
The final total raised will be confirmed when remaining outstanding pledges have been received. Walkers who have not yet returned their pledges to the P.A.L.S. office are urged to do so as soon as possible.
Slideshow of this year's P.A.L.S. walk:
-

Read More About