Add ladies indoor volleyball to the sports tourism events held in Bermuda this year, as four teams are visiting from Canada this weekend to play in the Bermuda Open 2017, an event sponsored by the Bermuda Tourism Authority.
The tournament begins this evening at the Warwick Academy gymnasium and lasts through April 29th. About 80 volleyball players, coaches and spectators are expected during the course of the weekend.
Four visiting club and collegiate teams will participate in a tournament alongside four teams from Bermuda's national volleyball programme in the senior and junior ranks.
"The main goal of the Bermuda Open is to increase the exposure and profile of volleyball in Bermuda," said Elisabeth Rae co-president of Bermuda Volleyball Association and the women's national team head coach.
"Giving our local teams a chance to compete against overseas teams, not only gives them valuable match experience, but shows Bermuda what it can do and inspires the next generation of volleyball players."
Bermuda Women's National Volleyball Team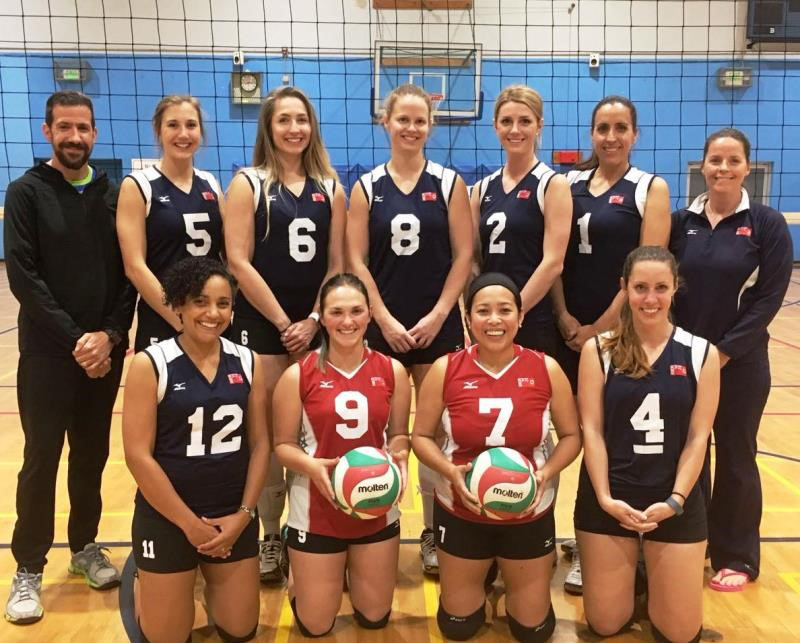 "The Bermuda Tourism Authority is proud to support local sports federation in their efforts to bring athletes to Bermuda for competition and training," said Daniel Johnson, assistant product development manager for sports.
"Events of this type make up a sizeable part of this year's sports tourism calendar. We're pleased to be working with all of them to grow Bermuda as a sports tourism destination while at the same time helping to strengthen local sports programmes."
The BTA said, "The Bermuda Tourism Authority is a partner in about 40 sports tourism events this year, most of them in the shoulder season between November and March. In 2017, the list spans a diverse array of sports including golf, fishing, track and field, squash, bridge, triathlon and sailing – including the upcoming 35th America's Cup."
The 2017 Sports Tourism Calendar is below [PDF here]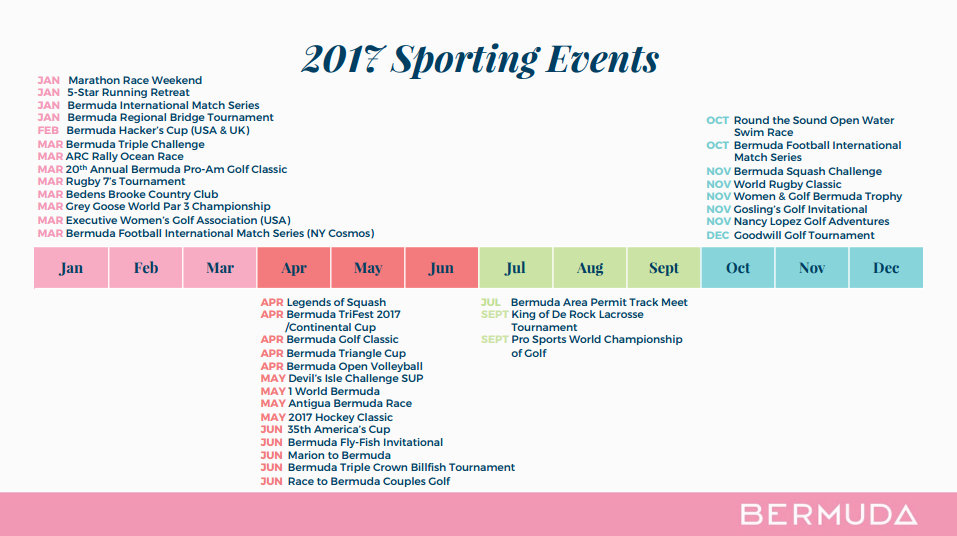 Read More About