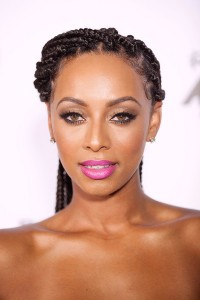 The R&B singer, headlining the free concert on New Year's Eve on Front Street, arrives in Bermuda this weekend and is excited to explore what Bermuda has to offer.
"It's my first time in Bermuda," she said. "I'm outdoorsy, and I know the weather will be a bit rainy and overcast, but I'm looking forward to seeing as much of the landscape as possible, like boating or just sitting, watching the ocean waves. I'm also looking forward to visiting local art galleries of young provocative artists."
Hilson stepped away from the music scene for the last few years but she is back and focused on her work in the studio with a new album scheduled for release in summer 2018.
"I actually took a break from music for personal reasons. My latest project is so personal that every single song captures my experiences over the last seven years," she said.
"I did a lot of soul searching, a lot of pain, and grew in beautiful ways! My sound is more emotional and I found innovative ways to express those emotions."
Asked about what personal resolutions she is making for the New Year, Ms Hilson said, "I haven't even reflected on this deeply yet, but every year, I discover a few ways I can just be a better human being.
"I wonder what those discoveries will be this year. Besides the introspective resolutions, I have to give my fans music soon!!"
Keri Hilson will be headlining the free concert on New Year's Eve on Front Street in No. 1 car park along with local favourites Olivia Hamilton, D'General and Working Title.
The evening will kick off with family movie 'Descendants 2'at 7:30pm. The public are encouraged to bring the whole family out, bring their chairs and get comfortable for a fun night under the mega tent. Fun castles, food vendors and more will be on hand.
Gates open at 7pm. There are a limited number of VIP tickets available for only $55 that grant front row access and have a designated cash bar. VIP tickets are for 18+ only and ID will be required at the gate. Tickets available on www.ptix.bm.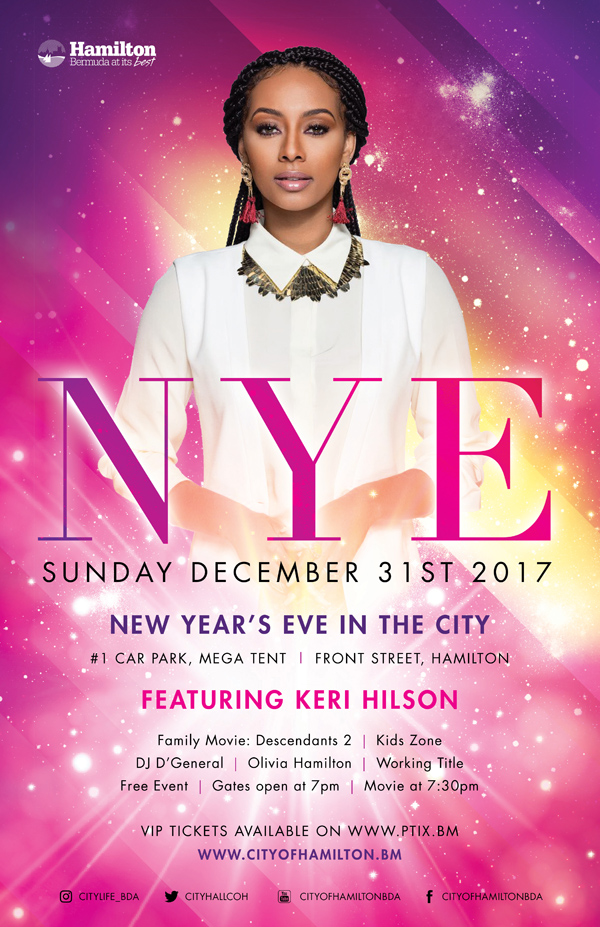 Read More About
Category: All, Entertainment, Music, News