Yesterday, friends and family of the late Jeremy Frith donated two copies of his book "Oh Gawd, I vish dis ig'rance vud stop! the uniquely Bermudian poetry of Jeremy Frith" and a copy of the CD version to the Bermuda National Library [BNL] for their Bermudiana Collection.
The donation occurred in advance of a special Bermuda Festival performance featuring Mr. Frith's work which will be held on Wednesday, 31st January at the Eark Cameron Theatre.
The BNL owns a comprehensive collection of materials in the Bermudiana Collection. This includes a wide collection of books, periodicals, government reports, almanacs and yearbooks dating back to early twentieth century, Bermuda Laws, rare books, pamphlets and non-print items. BNL holds almost complete sets of many local newspapers dating from 1784 to the present. These are available to the public on microfilm.
BNL Director, Joanne Brangman and Mr. Frith's sons Josiah and Alec Frith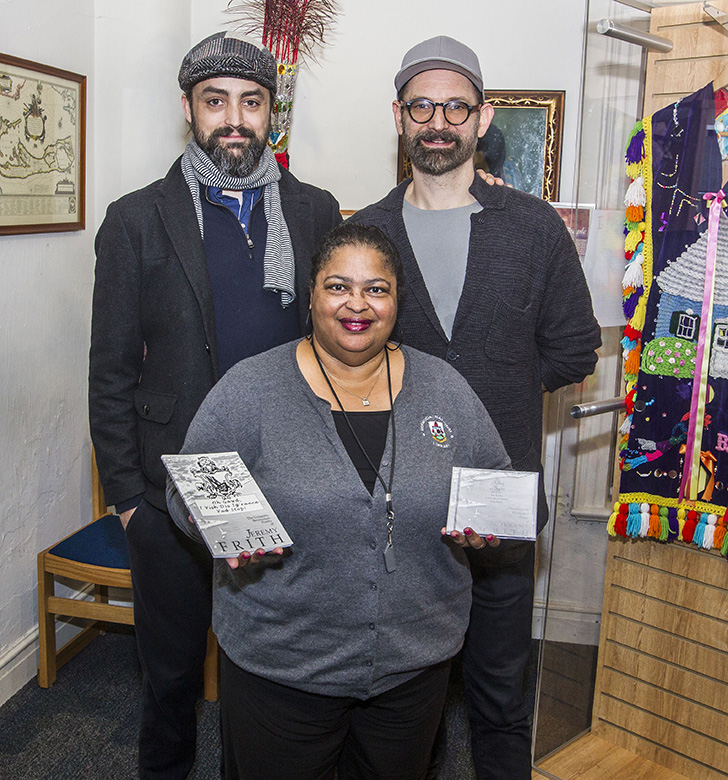 Read More About
Category: All